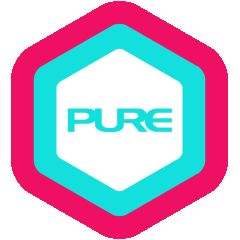 Event
Vinyasa Flow PINK Charity Class
PURE PINK 2021
Benefitting Maggie's Cancer Caring Centre.
Our community. Our cause.
Breast cancer is the most prevalent type of cancer among women in Hong Kong and the third most common cause of cancer-related deaths in our city.
Join PURE Yoga teachers Jessica Lai and Margaret Chung for a heart-opening session.
Date: Saturday, 23 October
Time: 10:30am to 12:00noon
Location: PURE Yoga Peninsula Office Tower
Minimum donation: $300 (includes surprise treats!)
All levels welcome and open to the public. Reserve your mat at any PURE Yoga location. Booking is only guaranteed upon payment of minimum donation. We encourage cash donations to avoid any bank charges. All donations are non-refundable. 100% of proceeds will benefit Maggie's Cancer Caring Centre.
Photos and video may be taken, solely for marketing purposes.
https://www.maggiescentre.org.hk/en/home