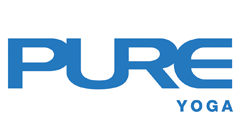 Event
Karma Yoga: Vinyasa Flow with Amy & Shoko
Pacific Place
Join us for a meaningful Vinyasa Flow session in support of Breast Cancer Awareness Month.
Time: 3-5 pm
Minimum Donation: $300
All levels welcome and open to the public. Reserve your mat at any PURE Yoga location or call 8200 8208. Photos will be taken for marketing purposes.
Booking is only guaranteed upon payment of minimum donation, with 100% of proceeds to benefit Hong Kong Breast Cancer Foundation.
PURE Yoga would like to help HKBCF by promoting breast cancer awareness and by raising funds to support their work. This includes providing patients with information and support related to treatment, holding seminars and workshops, organising support group activities for patients and families, and offering professional counselling.
For more details about Hong Kong Breast Cancer Foundation, please visit: https://www.hkbcf.org/en/