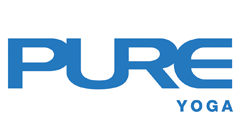 Event
Saturday Night Flow
with Philippa Ho
Starstreet Precinct
18 May 7:00-8:00 pm
Experience dynamic, fluid motion in a unique Saturday night class that will connect the rhythm of your breath and body. Suitable for students with some yoga experience. No full inversions are included.
Bring your friends and enjoy a different type of Happy Hour!
Plus - enjoy an exclusive gift from John Masters Organics for you and your friend!
Reserve your mat at reception.
Level: 1