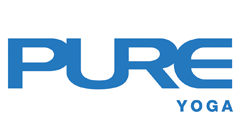 What's Happening
You do not have to be a Pure Yoga cardholder to join!
All Teachers
•
Pure Teachers
•
Guest Teachers
Continuing Education
Coming Soon...
Yoga Alliance Accredited School
Pure Yoga is a registered school with Yoga Alliance. Our teacher training programmes are internationally accredited, have exclusive recognition and qualify for the 200-hr Yoga Alliance Certification. Yoga Alliance is an international governing board for yoga teachers and training programmes in the US and globally. Graduates of our programme are automatically eligible to register as a RYT (Registered Yoga Teacher) with Yoga Alliance. Becoming a RYT means having a higher profile and gaining international recognition as a yoga teacher, an attribute that many hiring studios look for.
Keep track of our yoga events
Sign up to the Pure eNewsletter
You do not have to be a Pure Yoga cardholder to join!
Pure Yoga will be open from 9am to 8pm over Chinese New Year holidays 25-28 January. For Chinese New Year's Eve (24 January), all locations will maintain normal opening hours and close at 7pm. Kung Hei Fat Choy!
News in Hong Kong
News around the world