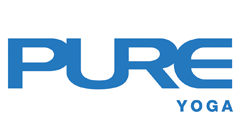 News
#YogaForAll - Partner Yoga October
#YogaForAll
Partner Yoga October
Everyone Welcome!
Partner Yoga can help you learn more about your own body and practice. It will add a new dimension to your awareness of touch, communication skills, strength and flexibility.
NOT only for couples – Partner Yoga can be practised with a friend, acquaintance, sibling or parent.
Come with or without a partner, don't be afraid to come alone... and expect lots of fun!
Young, old, yogi, non-yogi, whether you live yoga or have never touched a yoga mat before – come sweat, laugh and experience our amazing community.
Please see schedule below:
8 Oct (Sat): 3.45pm – 4.45pm The Centrium, with Dileep
9 Oct (Sun): 10am – 11am Langham Place Office Tower, with Tin Ming
14 Oct (Fri): 7.15pm – 8.15pm Hutchison House, with Kumaran
15 Oct (Sat): 5pm – 6pm Pure South – The Pulse, with Dileep
16 Oct (Sun): 12.45pm – 1.45pm Peninsula Office Tower, with Natalie & Chris
22 Oct (Sat) 3.15pm – 4.15pm Asia Standard Tower, with Anjan
29 Oct (Sat): 11am – 12pm Soundwill Plaza, with Maurice
29 Oct (Sat) 4pm – 5pm Lincoln House, with Daniel and Heidi
Open to Pure Cardholders and guests. Booking starts two days before class.
Photos and videos may be taken, solely for Pure marketing purposes.