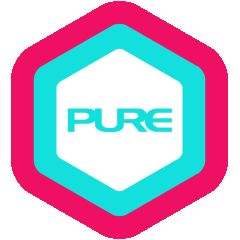 News
Zen Living Referral Programme
PURE Yoga Starstreet Precinct
Opening Soon

The newest PURE Yoga comes to Star Street opposite Pacific Place 3, opening this autumn.
The 20,000 square-ft 'zen den' will house 4 yoga studios across two floors, a nood food café, PURE Apparel, and is the first location with a rooftop for outdoor and yoga community events.
Get a complimentary ONE-MONTH PASS to our brand new studio or a $500 PURE voucher!
Here's how:
• Refer friends via online registration form.
• Your friends will enjoy a 7-day guest pass to any PURE locations.
• If your referred friend joins PURE, you will receive a 1-month pass to PURE Yoga Starstreet Precinct (maximum 3 months per non-All-Location Cardholder) or $500 PURE voucher (maximum 3 vouchers per All-Location Cardholder).
For details, please ask at reception.

Terms and conditions:
1. Promotion ends 14 September 2018
2. Only pre-registered referrals collected from online registration form are eligible for this promotion.
3. Referred friends' mobile numbers must be provided for tracking purposes.
4. Referred friends will be contacted for pick-up of the 7-day guest pass.
5. Referred friends must be Hong Kong residents and 18 years of age or older.
6. Only new joins who successfully sign a 12-month or above contract at PURE Yoga Starstreet Precinct within the promotion period will qualify as a successful referral.
7. The 1-month complimentary pass to PURE Yoga Starstreet Precinct will be awarded to qualifying non-All-Location PURE Cardholders after the new studio has officially opened with a 3-month maximum per Cardholder. PURE Cardholders must provide a valid email address for notification purposes.
8. All 3 visits must be completed within 7 days after the activation date.
9. PURE $500 voucher is awarded to qualifying All-Location PURE Cardholders with a maximum 3 vouchers per Cardholder. PURE Cardholders must provide a valid email address for notification purposes.
10. Promotion cannot be used in conjunction with any other offer.
11. Any dispute connected in any way with this promotion will be resolved by PURE at its absolute discretion.