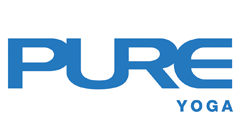 News
THANK YOU FOR YOUR GENEROSITY.
Relief for Indonesia – Pure Fundraising Weekend
We are thrilled to share the amazing results of fundraising efforts from 27 & 28 October.
Thanks to YOU, we raised $44,941.40. Pure is matching 100% of the funds raised – which means a total of $89,882.80 will be donated to World Vision Indonesia Earthquake Relief.
Our community offered support at every Pure location in Hong Kong but here are some of the top contributions:
Halloweenathon event at Pure Fitness ifc mall = $8,500 (50 participants, $150 from each registration)
Pure Yoga Millenium City 5 = $5,550
Pure Fitness IFC = $5,500
Pure Yoga Asia Standard Tower = $3,848
Pure Yoga Lincoln House = $3,740.80
There is no limit to human kindness and our small contribution is but a humble example of this.
In gratitude, Pure Team