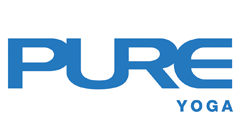 News
Apple Watch - Moving Me, Moving You
PURE Yoga - Moving Me, Moving You
Closing the Rings on Apple Watch
23-29 November

Add a Yoga Teacher to your Apple Watch & begin the 7-day activity!
Have an Apple Watch? Add our teachers to your Friend List and inspire each other to get active!
Keep track of your teacher's exercise level and the calories they burn via the Apple Watch – motivate each other to close their Activity Rings!*


How to add a teacher to your Apple Watch Friend List:
Scan 1 of 3 teacher QR codes and add the teacher to your iPhone address book (the QR codes are in an email we sent to existing PURE Cardholders and on the digital screens at Hong Kong PURE Yoga studios)
Go to "Sharing" in Activity app
Click "+" in upper right corner to add teacher
Open "Activity" app on the Watch, click on the teacher's profile, scroll down and click on "Compete" to let your 7-day game begin!

For enquiries, please contact us at digital@pure-international.com


*Terms and conditions: This event is only open to existing PURE Cardholders. A maximum of 120 participants may join on a first-come-first-served basis. A pair of compatible iPhone and Apple Watch with the latest iOS & WatchOS is required per participant. This activity ends on 29 Nov 2018. Teachers' privacy must be respected. PURE reserves the right to remove any participants from this event or discontinue this event at any time without prior notice.