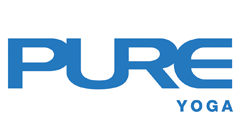 News
Welcoming Guest Teacher Dario to Pure Yoga WF Central
Please join us in welcoming our guest teacher Dario from Pure Yoga Hong Kong! Dario Calvaruso is a consultant and Senior Teacher at Pure Yoga Hong Kong. Originally from Italy, Dario left his motherland and family at a very young age to embark on a journey of self-discovery and study of Yoga and Āyurveda in India that lasted over 15 years.
Founder and conceiver of the Navakaraṇa Vinyāsa™ method, Dario teaches with a systematic approach. He provides very concise instructions to facilitate a harmonious flow, rhythmic breathing, concentration and mental clarity. His classes are led in traditional Sanskrit terminology. Dario's classes are truly original, challenging and energetic. He offers the possibility to personalise the practice to suit each student according to his or her current level, and progressively unfold each student's potential.
Come and discover an incredible experience of yoga, laughter and fun with one of the world's foremost Navakaraṇa Vinyāsa™ yoga instructors!
For details, please visit pure-yoga.com