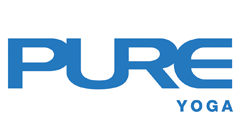 News
Switch Yourself ON
Got a monkey mind all the time? ​Looking to refresh and enhance your yoga practice?
Join our "Switch ON" classes that will help you to focus better, ​de-clutter your mind, and illuminate your practice. Everyone welcome!
Switch ON Your Inspiration – Hatha 1
This grounding class is designed to challenge your body and mind. No full inversions are included. Some preparations for inversions and Level 2 postures may be introduced, with options for Level 1 students to ease the transition from Level 1 to Level 2 classes.
Suitable for everyone looking to have an invigorating experience.
Switch ON Your Focus – Meditation + Restorative
This healing practice blends meditation and restorative yoga with the purpose of ​quieting your body and mind while bringing yourself to a meditative state. Some preparatory asanas may be included.
Suitable for anyone seeking to calm the mind and revitalise the body.
Invite a friend* along to our "Switch ON" classes and share the energy.
*For Non-Pure Cardholders, please call our studio to book classes

Click HERE for class schedules