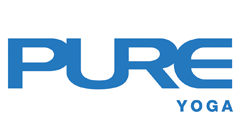 News
Suits for Success is back!
10-16 May

Donate your unwanted professional clothing items at the following PURE locations:
PURE Yoga: Lincoln House, Asia Standard Tower
PURE Fitness: ifc mall, PCCW, ICBC

This clothing drive with a purpose seeks gently worn business attire and accessories only.

Good rule of thumb – If it can still be worn in a work setting, we'll gladly take it!
Give your old clothes a new lease on life and help others enjoy a brighter tomorrow.
Important: Please check "What we collect" for this year.