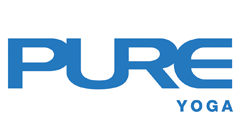 News
PURE PLAYGROUND 2019
Sunday, 1 September, 10am-6pm
Central Harbourfront Event Space
Everyone Welcome!

PURE Playground gives back for the third year running. Come experience a Sunday afternoon that will turn ON your body, mind and soul. Free #YogaForAll classes, group fitness classes, fitness and nutrition consultation and so much more.

Come one, come all. Let's get it ON at PURE Playground!

Please bring your own mats, towels and water. No registration needed. Check our FB Event Page for details and updates.