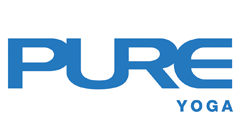 News
PUREVOLUTION
PUREVOLUTION
For your most rewarding workout experience
Across our PURE HK locations this year – take a look at how we have and will continue to innovate, upgrade and change…for the best!
An ingenious high-tech fitness playground at One Taikoo Place – PURE's 21st location in Hong Kong
A fresh makeover for PURE Fitness Lee Theatre
The PURE 360 Lifestyle app combines class booking for yoga & fitness, offers in-app rewards, ease and convenience
Over 800 yoga and fitness classes per month
A brand new 'Yoga for Athletes' class
More Rip Circuit and SPRINT classes by popular demand
New studios added to PURE Yoga Millennium City 5 and Starstreet Precinct (coming soon)
Brand-new equipment installed in PURE Fitness Fairmont House
PLUS an exhilarating new group training concept coming soon to PURE Fitness Kinwick Centre – including the world-first external trial of 2 new Les Mills programmes!!