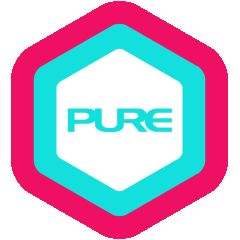 News
To Protect Our Community
We have adopted enhanced safety and hygiene measures in all PURE locations.

Safety:
Mandatory temperature checks on entry.

Mandatory mask wearing throughout our locations, including during exercise – the only exceptions are whilst showering or eating. Mask disposal bins will be provided.

You must monitor yourself whilst exercising with a mask and should rest if you feel unwell or at all uncomfortable.

We will not be running any hot yoga classes during the initial phase of re-opening, as we want to ensure that everyone is comfortable exercising with masks in normal conditions first.

All our Customer Representatives, Personal Trainers and Cleaners will wear masks at all times.
Travel & Health Declaration:
All Cardholders and guests must complete a quick

online declaration form

to confirm that neither they, nor anyone they live with, have travelled within the past 14 days – this can be done within the PURE 360 Lifestyle app before your visit. No one returning from overseas will be permitted to visit our locations for 14 days after their return.
Hygiene:
Regular disinfection of all locations and equipment.

Hand sanitiser, disinfectant spray and cloths provided throughout our gyms. Please use these frequently and wipe down all equipment after use.

Drinking fountains are open – please observe basic hygiene protocols.

Please do not dispose of anything except plain water.
Please do not spit into the drinking fountain.
We encourage you to BYOB (bring your own bottle) for fresh, filtered drinking water.

FDA / EPA safety-proofed sterilising misting machines in all PURE locations that effectively kill bacteria, fungi and viruses.
Distancing:
Yoga and Group Fitness classes arranged in multiple groups of 4 with 1.5 metres between groups

(

in line with government regulations), but we're adding significantly more classes to offset the capacity reduction.

Cardio machines spaced 1.5-metres apart or separated by screens. Strength equipment will be configured to avoid users being in the same breathing zone.

Customers queuing at reception spaced at 1-metre apart.

Advanced booking limited to one group fitness class and one yoga class per person per day, walk-in or standby still available.

Sauna, steam rooms and ICBC swimming pool remain closed until further notice.