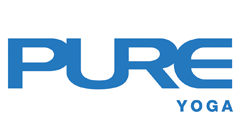 News
YOGA AS ONE
Celebrate International Day of Yoga with PURE Yoga Singapore virtually!
21 June 2020
3:00 – 4:00pm
PURE Yoga Official YouTube Channel Livestream
This year, we are attempting to set a Guinness World Record for highest number of people practising yoga virtually – concurrently! Despite the restrictions due to Covid-19, we're fortunate that we can create a global community connection through technology.
Young, old, yogi and non-yogi – together with GetActive!SG and Lenovo Singapore, let's gather with the shared intention of yoga practice and come together as one for fundraising and a potential world record!
It's all happening in our livestream practice via the PURE Yoga Official YouTube. Click here to go to the livestream! Grab a mat and meet us online to raise funds for HealthServe – our chosen beneficiary charity.
HealthServe is a non-profit organisation in Singapore dedicated to improving health conditions and rights for low-wage migrant workers, one of the most vulnerable and affected segments in this pandemic.
100% of donated funds will go directly to HealthServe. To make your donation, click here. To learn more HealthServe, click here.
RSVP to our event by clicking here! Check out our event video.
Time of event in different cities:

London: 8am
Paris: 9am
Dubai: 11am
Singapore: 3pm
Tokyo: 4pm
Melbourne: 5pm
Auckland: 7pm
About International Yoga Day:
The idea of an international day of yoga was first proposed by Narendra Modi. He stated that Yoga is "an invaluable gift of India's ancient tradition. It embodies unity of mind and body; thought and action; restraint and fulfilment; harmony between man and nature; a holistic approach to health and well-being. It is not about exercise but to discover the sense of oneness with yourself, the world and the nature. By changing our lifestyle and creating consciousness, it can help in well-being." On December 11 in 2014, the United Nations General Assembly declared 21 June as the International Yoga Day.