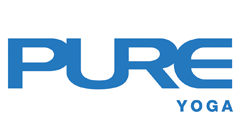 News
All in the Family
International Day of Yoga Special Classes
Available on PureCast and at all Yoga studios
Sunday, 21 June
Sweet moments with family are irreplaceable. Stretch & soothe your limbs together, connect in body and mind on this special day – at home or from anywhere else!

PureCast Live-stream
Om with Daddy: Hatha Gentle with Hari Om 3pm – 3.30pm
With moderate physical effort, the whole family can enjoy stretching to connect the body and mind for increased awareness and stability


Immunity Booster Yoga: Family Edition with Samrat D 5pm – 5.30pm
Unwind both body and mind with this unique quality family time. Specific poses will be practised to aid in detoxification of the body and naturally boost immunity.
PureCast in-studio Live-stream
Sparking Joy – Heartfulness Meditation & Yin Yoga with Tin Ming 11.30am – 12.30pm
PureCast x Langham Place


Restorative Yoga & Crystal Singing Bowls with Martina 2pm-3pm
PureCast x Asia Standard Tower

Plus, many more special classes at different studios!

View the in-studio and online class schedule and book via our PURE 360 App.