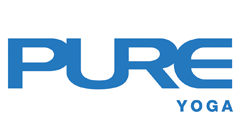 News
PURE Singapore Locations Re-opening 21 June
We're finally re-opening this Sunday, 21 June – and we're so excited to welcome you back!

We've been working hard on creating the best possible experience for your return whilst maintaining top notch safety and hygiene measures in line with the latest advisories issued by the Ministry of Health and Sports Singapore. Here's what we've got lined up for you!

Booking and Capacity:
PURE can host up to 50 members at each location at any one time. During this period, please note the following:
For Yoga, each member will be allowed one advance booking per day – however,

standby option is still available.
For Fitness, each member will be allowed one advance booking of a preferred pre-set access (slot) per day. This can either be general access to the gym or a group fitness / cycle class which you can book through your PURE 360 Lifestyle app, or a personal training session booked via your Personal Trainer.
If your membership entitles you to access both Yoga and Fitness, you can

enjoy two advance bookings

(one yoga and one fitness) per day.
Advance booking for all classes and pre-set access to the gym will be

available on the PURE 360 Lifestyle app from 10am on Saturday 20 June

for Sunday and Monday. From then on, advance bookings will open as usual 2 days in advance from 9am.
PureCast (Online Group Classes via Zoom):
As an active cardholder, you'll be able to join your favourite yoga teachers and fitness instructors at the studios/clubs and from the comfort of your home -

choose from up to 25 PureCast classes daily,

each with a 72-hour playback option!
To enjoy the flexibility that our hybrid schedule offers, please make sure your membership is

unsuspended.
Safety and Hygiene:
In addition to a deep-clean before opening, all our locations will implement a comprehensive range of safety and hygiene measures.
All cardholders and guests will need to check-in and check-out using SafeEntry, along with mandatory temperature checks.
Masks must be worn as a default but can be taken off when performing strenuous activities.
Physical distancing as per government guidelines will apply throughout the facilities.
Heightened and more frequent cleaning and disinfection will be carried out throughout the day.
High-risk services and facilities will be suspended until further notice.
Click here for more information on booking slots and enhanced safety measures.
Billing and Free Suspension:
Memberships will be activated from 21 June and the next billing will start on 16 July,

but to provide more flexibility during our initial stage of re-opening and if you're not comfortable returning to PURE just yet, you may apply for a free suspension from 21 June – 15 July 2020.

This must be done

before 28 June 2020.
Please note that after the free suspension period, your membership will revert to it's normal billing.
For more information on billing and suspensions, please read our Re-Opening FAQ.