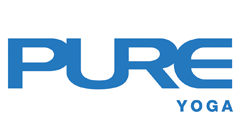 News
PURE Yoga Asia Square Tower
Unlock Your Elements – Starting 1 December
There is no doubt that this has been a year of breakdowns and breakthroughs, solitude and reconnections, observation and realisations. With the year coming to an end, join your Asia Square yoga teachers in a time of reflection and step on the mat for a countdown to Unlock Your Elements – creating balance in your body, relationships and life.

Curated for new and familiar faces, these specialised classes are taught by every teacher and with a different focus each week. You will experience a journey to stay ever present whilst preparing your entire self for a more balanced 2021. Some pranayama, chanting and meditation may be included.

Suitable for all students looking to finish 2020 with a balanced mindset. Different classes will have different levels, please refer to the specific class description to find out if the class is suitable for you.
Week 1: Metal
This Healing practice seeks to help find deep self-introspection through Mantra, Movement Meditation and Deep Relaxation. The aim of this class is to calm the nervous system, allowing participants to deepen the connection to themselves as they reflect on 2020 and let go of anything that is no longer in sync. During this class, props are used with the purpose of supporting the body while exerting minimum physical effort in the asanas. Some pranayama, chanting and meditation may be included.
Suitable for students with or without yoga experience seeking to relax their bodies and prepare for the new year with self-acceptance and an open mind.
Week 2: Earth
The Sanskrit word asana directly translates to 'seat'. When you find a seat, you establish your connection to the earth. This grounding practice will seek to unearth your inner strength, balance and concentration by consciously returning to the breath during movement. Reconnect with your foundation and foster a calm, clear mind to guide you into a fruitful new year.
Suitable for students with some yoga experience looking to have an invigorating experience. No full inversions are included in this class. Some preparation for inversions and Level 2 postures may be introduced with options for Level 1 students.
Week 3: Water
In the chakra system, the water element is related to the second or sacral chakra, svadhisthana – which houses emotions, creativity and freedom and is physically associated with the hips. Inspired by this, expect a non-stop vinyasa class that focuses on the hips, strengthening and stretching to balance ourselves completely, allowing us to embrace change and the new year with great courage. Students will experience a fluid practice with short holds and emphasis on the rhythm of the breath. Some pranayama, chanting and meditation may be included.
Suitable for intermediate yoga practitioners with a consistent vinyasa practice. This class builds on the necessary body stability acquired in Level 1 classes to take on more challenging asanas and sequences. Classes are taught with modifications to allow an easy transition from Level 1 to Level 2. Full inversions may be included.
Week 4: Fire
Come test out your burning desire and discipline with Fire – the element of heat, motion, and power. In yogic philosophy, the Niyamas say that during our daily practice we build up our Tapas – derived from the Sanskrit verb 'tap', meaning 'to burn' and evokes a sense of 'fiery discipline' or 'passion'. This class blends strengthening and softening elements with the purpose of balancing the body in a heated room. It will stoke a fieriness that gets our hearts pumping, heightens our desires for personal growth and reminds us of our love for yoga practice. Students will experience an invigorating practice combined with long-held deep stretches to cultivate a focused and meditative mind. Some pranayama, chanting and meditation may be included.
The heat adds to the physical effort required to do the postures and helps to condition the body. This class is suitable for students with physical endurance and some yoga experience. Some preparation for inversions and Level 2 postures may be introduced with options for Level 1 students. Room temperature: 34-36°C.
Week 5: Air
Level: 1
Pillar: Dynamic
At its simplest, the air element is most easily identified with our breath; in yoga philosophy, air is associated with the heart chakra. This practice will flow through a variety of backbends to expand the chest and ignite the Heart Chakra, improving lung capacity, heart function, blood circulation and spine flexibility. Students will focus on the fluidity of their bodies along with the fluctuations of their breath, allowing them to appreciate and rediscover themselves through meditative movements and mindful breathing. The result is a deeper understanding of oneself, a light-hearted mind and an open heart.
Suitable for anyone looking for an uplifting experience to clear static energy, renew and revitalise. This class will be taught with modifications to allow for different levels of practitioners. No full inversions will be included.
Level: 2
Pillar: Specialised
This class focuses on building a strong foundation for arm balances in inversions so as to find lightness and flight in practice. Students will be energised through a sequence of strength and conditioning exercises and postures. Full inversions will be included as well as some Pranayama, Chanting and Meditation.
Suitable for intermediate practitioners with a consistent practice who are comfortable being upside-down and interested in improving their arm balances by exploring more challenging poses and sequences.
Book these classes on your PURE 360 Lifestyle app. Mats are subject to availability and number of classes may change weekly.