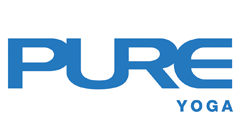 News
PURE South – The Pulse 6th Anniversary Celebration
PURE South – The Pulse
6th Anniversary Celebration
1-31 January
It's our 6th anniversary! We've prepared special classes for you. Welcome to celebrate this joyful month with us, invite friends and family too!
Enjoy the special classes, exclusive offer and more!
Special themed Yoga & Group Fitness Classes on 1-26 January
Special Joining Privilege 7-13 January

Come for a yoga or group fitness class during 7-13 December and refer a friend! Successful referrals for this location will enjoy an exclusive privilege.
Please contact our team for event details.