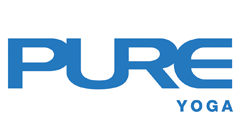 News
Set Your New Year Intentions
As we begin a new chapter, let us start on the right note by setting our New Year Intentions. Journey together each day with one of our 10 teachers at Asia Square, settling into stillness and planting the seeds for a more mindful and centred 2021.
Class description:
Settling into Stillness
Pillar: Healing
Level: Gentle
It can be difficult to slow down after the excitement of the holiday season. This Healing class blends Yin with gentle Hatha poses to help students mindfully decelerate and find tranquillity. Students will be guided to delve deep within themselves, welcoming the new year with awareness and intention. Some pranayama and meditation may be included.
Suitable for all levels. There will be 1-2 classes a day starting 1 January 2021 and taught by all 10 teachers.
Book these classes through your PURE 360 Lifestyle app. Mats are subject to availability.