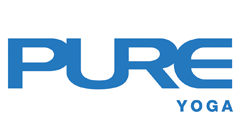 News
Embodied Flow by Rani
Saturdays at 12:30pm
Starting 6 February

Class Description:

Level: 1
Pillar: Dynamic

This Dynamic class creates a unique and intelligent practice through the integration of yoga asana with primal, somatic and holistic movements. The practice aims to free the body in moving through expansive, undulating and non-linear forms – which helps students to build strength, flexibility and mobility as well as deepen the body-mind connection. Some pranayama, chanting and mediation may be included.

Suitable for students with some yoga experience looking to expand their movement capabilities and bring more rhythm into their yoga practice. No full inversions are included. Some preparations for inversions and Level 2 postures may be introduced with options for Level 1 students.

Book this class via your PURE 360 Lifestyle app.