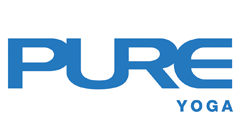 News
Lunar New Year Special – Creating Space for Spring
Starting 1 February
PURE Yoga Asia Square Tower

Declutter this Lunar New Year with our teachers at Asia Square. We let go and return to the root of all things, creating space for what may spring forth.
Class description:
Pillar: Specialised (Yin/Yang)
Level: 1
This class will guide students through the teachings of 'Aparigraha' – which directly translates to 'non-hoarding and non-attachment'. Practice will include long-holding and grounding postures that allow students to connect deeply with their root chakra, associated with one's survival needs, sense of security and belonging. Maintaining focus and concentration in these asanas will increase mental stability and physical well-being. Students will also be guided through a revitalising series of heart-opening asanas to increase blood circulation and lung capacity that will help to uplift one's mood. This releases fear in the heart and tension in the body, allowing freedom and space for renewal and rejuvenation.
Taught with modifications to allow an easy transition from Level 1 to Level 2. Props may be used in this class to support and help the body go deeper while exerting minimal physical effort in the asanas. Some Pranayama, Chanting and Meditation may be included.
Suitable for anyone looking for an uplifting experience, to clear static energy, renew and revitalise. This class will be taught by all ASTY teachers.
Book via your PURE 360 Lifestyle app. Mats are subject to availability.