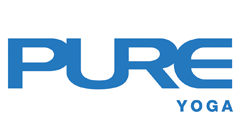 News
Ease Your Mind
The Centrium Open Weeks
1-18 April
Everyone Welcome
Join us for weeks of special classes and offers. Bring friends and family, inspire them to ease their mind.
Special classes from 8-18 :

Mindful Back Bending
Foundation Series: Hip, Spine, Chest & Shoulders
Yoga Nidra – Ease Your Mind and more, see full schedules HERE

In-class surprise treats on 8 April
Special Joining Privilege - Come practise and refer a friend. Successful referrals for this location will enjoy a special privilege.

Please contact our team for event details
Terms and conditions:
Promotion period is from 1-30 April 2021.
Promotion is valid only at PURE Yoga The Centrium.
Advance booking is required for the event. Booking starts 2 days before the event date.
Joining privileges are only applicable to a referral of PURE Cardholders who join a class at The Centrium during 1-30 April 2020.
Referrals must be first-time PURE visitors who are Hong Kong residents and 18 years of age or older.
Joining privilege is only applicable when the referral signs a 6-month or 12-month contract forPURE Yoga The Centrium on or before 30 April 2021.
Joining privilege is limited to one referral per PURE Cardholder.
Check-in record of PURE Cardholders will be verified.
in conjunction with any other promotion including PURE Cardholder discount.
All offers are non-refundable and cannot be redeemed for cash.
Promotion cannot be used in conjunction with any other offer.
Any dispute connected in any way with this promotion will be resolved by PURE at its absolute discretion.