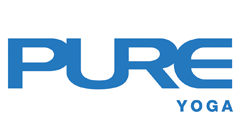 News
Active Recovery Series
Now at all yoga studios
A series of classes designed to better your experience in a specific sport activity – whether for athletic pursuits or as a hobby. The focus is on loosening up tight muscles through targeted stretching whilst enhancing strength, flexibility and performance.
Active Recovery for Running & Hiking
Active Recovery for Cycling
Active Recovery for Strength & Resistance Training
Active Recovery for Racquet Sports
Classes will start with 10 minutes of breathwork (pranayama) that targets enhancing sport performance through proper breathing techniques. The postural sequence will then focus on stretching and releasing areas that are typically active and tight during the specific sport to strengthen weaker areas (i.e. stability or core), restore overused muscles and balance the body. These all-level classes aim to build flexibility, stabilise the joints, centre the breath – and ultimately heighten performance in that sport activity. Some pranayama, chanting and meditation may be included.
Suitable for everyone, with or without yoga experience.
Check out schedules here