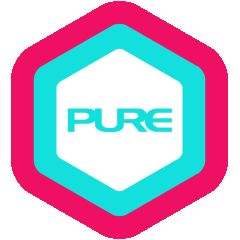 News
Help India – 108 Sun Salutations Charity Class
The world is witnessing India's struggle with the surge of Covid-19 cases every day.
This pandemic has also highlighted the many divides we have: those who have access to Oxygen, Vaccines, Basic Human Rights – and those who don't.
Join PURE Yoga teachers in a special fundraising class for Yoga Gives Back and know that your participation and support can save someone's life.
Date: 1 July 2021
Time: 9-11am (120 minutes)
Location: Star Street
Minimum Donation: $250
Spaces are limited for the in-studio class but we welcome all to join via live streaming on Zoom.
How to register: At any PURE Yoga location, booking only guaranteed upon payment of minimum donation of $250.
Join via Zoom
Register on the link below and pay the min donation $250 = USD33
Event also accessible via Zoom
This two-hour class is taught by PURE's international teaching team in their native language. The practice focuses on moving together in support of those in need, focusing on body and breath while developing endurance both mentally and physically as students perform 108 Sun Salutations. The experience in this class will build inner fire, leading to a cleansing and detoxifying feeling. Some pranayama, chanting and meditation may be included.
This event welcomes all levels and is open to the public. Photos will be taken for marketing purposes.
Booking is only guaranteed upon payment of minimum donation. 100% of proceeds to benefit Yoga Gives Back, whose mission is to empower women and children in India to build sustainable livelihoods.
For more about Yoga Gives Back, please visit: http://yogagivesback.org/