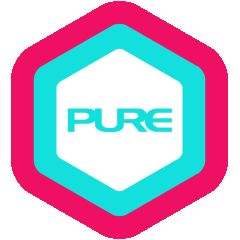 News
Hi Community,
Great news because things are looking up – we've got the green light to re-open all PURE Fitness locations for fully vaccinated people on Tuesday, 10 August! We'll also be introducing mask-free classes at all PURE Yoga locations for fully vaccinated people from Wednesday, 11 August onwards.
All Personal Trainers, Group Fitness Instructors, Yoga Teachers and onsite staff will either be fully vaccinated or will be confirmed COVID-negative within the past 24 hours.
All Cardholders entering PURE Fitness or taking Vaccinated Classes at PURE Yoga must have their vaccination records updated in the system or show their vaccination proof (which must be at least two weeks since their second jab) when checking in.
More details on billing and protocols will be sent tomorrow along with our updated FAQ. In the meantime, kindly submit your COVID-19 Vaccination proof to vaccinationproof.sg@pure-international.com as soon as possible for hassle-free booking and enjoyment of our Vaccinated Classes and gym access.
Thanks for your support in keeping our PURE environment safe for everyone.
We're so excited to welcome you back again!
Your PURE Team