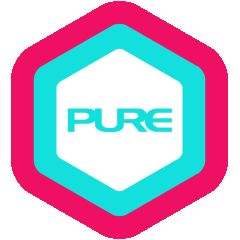 News
Championing complete wellness for 20 years
Two decades on – we're glowing and thriving thanks to you, PURE community!
Join our celebrations with a Pro-Photo Booth sesh and special classes curated by the PURE Yoga team. Bring friends and family along!
SAVE THE SATURDAYS!
Pro-Photo Booth Sesh | 12pm - 3pm
Capture memories and an unforgettable experience with your fellow yogis! Snuggle up to your pals in the booth and say cheese for amazing pics to look back on in years to come.
Special Classes | 1pm – 2pm
22 October Ngee Ann City
Special class: Therapeutic Chair Yoga by Cora
In this special class, students will learn how to use a chair to release any tension in the back, shoulders, neck, and stimulate acupressure points to restore body-mind balance. This healing practice focuses on rehabilitating the body. Special attention to alignment and detailed instructions are combined with specific asanas to restore the body to health. Some pranayama, chanting and meditation may be included.
Suitable for all levels of practitioners, including beginners and people returning to the practice after an injury.
29 October Asia Square Tower
Special class: Superflow by Vivian
Superflow is a special Vinyasa practice that encourages a deeper connection with our community through fluidity, motion and heat. Poses are generally held for short periods of time, and emphasis on the rhythm of the breath is encouraged with the purpose of aligning and focusing the mind. Some partner work, pranayama, chanting and meditation may be included.
This class is suitable for students with some Vinyasa experience looking to have a challenging and dynamic experience. No full inversions are included.
Some preparations for inversions and Level 2 postures may be introduced, with options for Level 1 students to ease the transition from Level 1 to Level 2 classes.

5 November Suntec City
Special class: Partner Wheel Yoga by April & Valerie
This specialised Partner Wheel Yoga class is a fun way to discover the joy of practising with a partner. Partner Yoga allows students to get a glimpse of the sublime equanimity of the body, mind, and breath in an asana, offering a unique yogic experience. Designed to open areas that are typically tight due to modern-day living – the yoga wheel expands the chest and shoulders, stretches the hip flexors, and rejuvenates the spine. Experience deeper stretches, greater opening and a sense of partnership through giving and receiving support from each other.
Suitable for all levels of students. Prior experience with partner yoga is not necessary. Some pranayama, chanting and meditation may be included.
12 November Republic Plaza
A Loving Journey to the Heart Centre with Jimin & Yihan
This is a special Yin Yang class that focuses on opening our hearts to all possibilities with love and gratitude as we explore a seamless blend of our yin and yang energy. We fuse strengthening and softening elements with the aim of balancing the body. Students will experience an invigorating practice combined with long-held deep stretches to cultivate a focused and meditative mind. We continue to seek a balance between movement and stillness, yin and yang. Some pranayama, chanting and meditation may be included.
Suitable for students with some yoga experience looking to balance their strength and flexibility. No full inversions are included.


Book via the PURE360 app. Limited spots available on a first-come-first-served basis.
To book for family & friends, kindly visit our receptionist.
*Photos and videos may be taken solely for PURE marketing purposes.
Terms and Conditions apply.

Forward to our brightest future yet