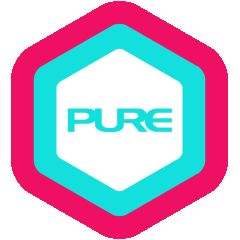 News
Hiking Tribe: Welcome 2023!
Date: 5 Feb 2023
Time: 1:30pm – 5:15pm

Embrace 2023 fully!

Celebrate endings —for they precede new beginnings. We are not just expecting, hoping and wishing; we are doing, being and becoming!

Let's kickstart 2023 together with positivity! We will hike to Red Incense Burner Summit during the event to manifest good thoughts and new year resolutions above the panoramic Hong Kong view!

This is a complimentary community event.

This event is suitable for all levels of hikers and yoga practitioners aged 16 or above
Both PURE Cardholders and non-Cardholders are welcome.

Register here

* Limited availability

Terms and conditions:
The registration period for this Event is from 27 to 31 January 2023.

Participants must be Hong Kong residents and 16 years old or above.

PURE reserves its sole discretion for enrolling participants for this Event and completing this sign-up form does not guarantee you will be successfully enrolled for this Event.

PURE will announce enrollment results for this Event via email on or before 1 Feb 2023.

If participants cancel their reservation less than 48 hours before the Event date, participants will be disqualified from joining the next community event.

Participants acknowledge and agree that they, being fully aware of the risk of injury or damage, still intend to participate in the Event on an entirely voluntary basis and agree to assume full responsibility for any injury or loss that they may suffer arising out of or in connection with the Event.

Participants agree that PURE is not responsible or liable for lost, damaged or stolen personal belongings and is under no obligation to compensate under such circumstances.

In the event of unforeseen circumstances beyond PURE's reasonable control, PURE reserves the right to cancel, terminate, modify or suspend the Event or these terms and conditions, without prior notice.

PURE is not responsible or liable for lost, damaged or stolen passes and is under no obligation to re-issue passes under such circumstances.

Any disputes connected in any way with this promotion will be resolved by PURE at its absolute discretion.