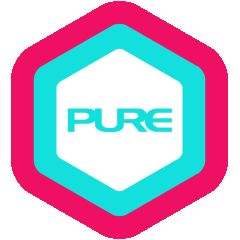 News
Change of class names and levels
Please note that we have recently changed how we name our yoga classes and their levels.
NEW naming convention -
Pillar: Class Type, Level, (Optional Focus)


Example 1 - Grounding: Hatha Foundation
Example 2 - Grounding: Hatha (no level indication = intermediate level)
Example 3 - Grounding: Hatha Advanced (Backbends)


Levels
Descriptions

Foundation

Beginner level

Suitable for students with zero to some yoga experience. No full inversions are included in these classes. Some preparation for Mixed Level postures may be introduced, with options for Foundation level students to ease the transition to intermediate level classes.

All other classes
Intermediate level

Suitable for intermediate yoga practitioners, at varying levels, with consistent practice. These classes build on the necessary stability acquired in Foundation classes to take on more challenging asanas and sequences. Introduction to inversions and arm balances may be included in these classes.

Advanced

Advanced level

Suitable for advance yoga practitioners with more than two years of consistent practice. Students must have attended Intermediate level classes regularly, possessing the necessary stability and awareness to take on and hold deeper challenging poses for longer.