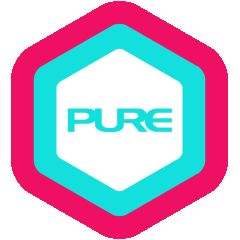 News
The Power of Pilates with Meech Aspden
29, 30 April (Sat, Sun), 8am-9:20am
PURE Yoga Soundwill Plaza – Causeway Bay
Reformer Pilates – what's all the hype? Why is it so good for you? A low-impact system that develops longer, leaner, and more toned muscles.

In this workshop, you will learn how to perform exercises correctly through a full range of motion and experience its transformative power to improve strength, flexibility, and balance.
What is it? Reformers might look complicated with its pulley and spring system, bars, and straps. This workshop will simplify and demystify the reformer.
Meech Aspden, Global Education Provider and Master Trainer, has an inimitable style. She will share her passion and wealth of knowledge about the Reformer.
Whether you are new to Pilates or are a seasoned practitioner, you will learn a variety of reformer exercises and experience a full-body workout which, without a doubt, will turn you into a Reformer Pilates addict.
Two workshops available (29, 30 April):
PURE Cardholders: HK$1,200/workshop
Non-PURE Cardholders: HK$1,800/workshop
8 spots available per workshop! Register NOW at any PURE Fitness location.
Open to ALL PURE Fitness Cardholders and first-time guests
Photos and videos may be taken, solely for PURE marketing purposes.
Contact our team for details or call our studios.