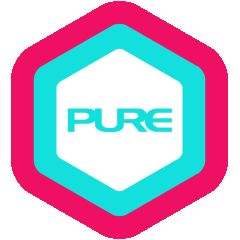 News
Reformer Pilates
Join our Reformer Pilates class to tone your body while improving postural alignment and flexibility.
Available at 8 locations including Asia Standard Tower, ifc mall, Kinwick Centre, Langham Place Office Tower, Lincoln House, Peninsula Office Tower, Starstreet Precinct and Soundwill Plaza.

Now you can try the Foundation class for $88*! Purchase at any PURE reception now!
*Offer is valid for PURE Cardholders who have not purchased Reformer Pilates packages before. Only one trial offer can be purchased per Cardholder.

PURE Cardholder Class Packages
No. of Classes

1

5

10

20

Package Price

(HK$)

Per Class Price (HK$)

Validity

Terms & Conditions:
Reformer Pilates is only available at designated PURE Yoga and PURE Fitness locations.
Reformer Pilates class packages can be used at any PURE location* offering Reformer Pilates group classes. *Only PURE Cardholders with access to the ifc mall location can use the package at ifc mall.
Validity dates are final and cannot be extended.
Cancellations must be made more than 4 hours in advance. Cancellations made within 4 hours of the scheduled class will be deemed as late and will count towards the booking penalty.
A no-show to a confirmed booked class will result in one session being forfeited.
Reformer Pilates group class packages are non-refundable, non-transferable, and not redeemable for cash.
Any dispute connected in any way with this package will be resolved by PURE at its absolute discretion.
In the event of any conflict between the English and Chinese versions, the English version shall prevail.