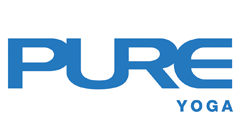 About Pure Yoga
Why we're here

We believe in the power of yoga to help people lead happier, healthier and more balanced lives. With a community of dedicated and passionate teachers across Asia and North America, Pure Yoga offers exceptional teaching, facilities and environment that inspires people of all ages and abilities to make yoga part of their lives.

What we do

A sanctuary of strength and spirit in the heart of the city
Pure Yoga offers exceptional teaching, facilities and environments that inspire people of all ages and abilities to make yoga part of their lives. With locations in Hong Kong, Shanghai, Singapore and New York, Pure Yoga connects practitioners and teachers on a global level by fulfilling diverse needs through various yoga offerings and a team of internationally recognised teachers. Complementing group classes, private sessions and group privates are community events, workshops with guest yoga teachers from around the globe, Teacher Trainings, Continuing Education for Teachers programmes, and retreats in idyllic locales.
In July 2016, we launched MyPureYoga mypureyoga.com as a bilingual online video platform to support and grow the global yoga community with its diversity of classes, an asana library, and selection of yoga interest videos in English and Chinese. MyPureYoga is a user-friendly resource to help yogis practise when they cannot make it to class and for newcomers to enter the world of yoga by learning the basics. MyPureYoga features many of Pure Yoga's most seasoned teachers, and users are encouraged to get to know the teachers through their video bios and to subscribe to follow their favourites. Users can browse content using filters for style, duration, level and teacher, as well as view the latest and most popular videos. The site allows users to customise their homepage, create their own playlists, tag videos to watch later, and it analyses each user's view history and preferences to recommend videos. New content is added weekly, and we welcome any comments or suggestions.
Whether you are an absolute beginner or an experienced Yogi, we welcome you to share our space and become part of Pure Yoga.