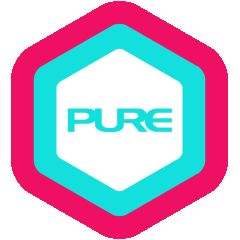 PURE Yoga Air Quality
Our Air Quality
One of the benefits of doing yoga indoor, compared to outdoor, is the ability to control the quality of air that you breathe. PURE Yoga provides air-conditioning at our studios to maintain optimal air quality.
Our Air Purification System
We have installed the IQAir The Perfect 16™ purification system at selected PURE locations. The Perfect 16™ is the only system that has a perfect MERV 16 rating, the highest filtration rating possible for air-conditioning filters. The MERV system (Minimum Efficiency Reporting Value system) was created by the American Society of Heating, Refrigerating, and Air Conditioning Engineers (ASHRAE) to independently verify how well an air filtration system really cleans the air. Until the Perfect 16, no residential/office air cleaning system had ever achieved this ultra-high rating.
The Perfect 16 powerfully removes more allergens, bacteria, dust, pollen and other airborne contaminants that are detrimental to your health. It's the perfect system for people who suffer from allergies and asthma or for people who simply want to breathe the cleanest air possible. The IQAir The Perfect 16™ is currently installed at:
PURE Yoga Asia Standard Tower (Hong Kong)
PURE Yoga World Trade Centre

(Hong Kong)

PURE Yoga Pacific Place

(Hong Kong)

PURE Yoga Soundwill Plaza 23/F

(Hong Kong)

PURE Fitness One Taikoo Place (Hong Kong)

PURE Yoga iapm (Shanghai)

PURE Yoga Plaza66 (Shanghai)

PURE Yoga WF Central (Beijing)

PURE Fitness iapm (Shanghai)
Particulate Matter 2.5 (PM 2.5) FAQs
What is Particulate Matter 2.5?
Fine particulate matter (PM2.5) is an air pollutant that becomes a concern for people's health when levels are high. PM2.5 are tiny particles that are 2.5 microns or less in width. They cause the air to appear hazy when levels are elevated. Outdoor PM2.5 levels are most likely to be elevated on days with little or no wind.
How can PM2.5 affect my health?
Particles in the PM2.5 size range are able to travel deeply into the respiratory tract and reach the lungs. Short-term health effects from exposure to fine particles may include eye, nose, throat and lung irritation, coughing, sneezing, runny nose and shortness of breath. Such exposure can also affect lung function and worsen medical conditions such as asthma and heart disease. Studies have linked increases in daily PM2.5 exposure with increased respiratory and cardiovascular hospital admissions, emergency department visits and deaths. Research also suggests that long-term exposure to fine particulate matter may be associated with increased rates of chronic bronchitis, reduced lung function, and increased mortality from lung cancer and heart disease. People with respiratory and heart problems, children, and the elderly may be particularly sensitive to PM2.5.
Is there an air quality standard for PM2.5 in outdoor air?
Yes, the United States Environmental Protection Agency (EPA) established National Ambient Air Quality Standards for PM2.5 in 1997 and revised them in 2006 and 2012. The short-term standard (24-hour or daily average) is 35 µg/m3 and the long-term standard (annual average) is 12 µg/m3.
Are there ways to reduce my exposure to PM2.5?
Going indoors may reduce your exposure when outdoor levels of PM2.5 are elevated, although some outdoor particles can still make their way indoors. If there are significant indoor sources of PM2.5, the levels inside may not be any lower. Other ways to reduce exposure are to limit activities that produce fine particles (e.g. burning candles indoors or open burning outdoors) and avoid strenuous activity in areas where fine particle levels are high.