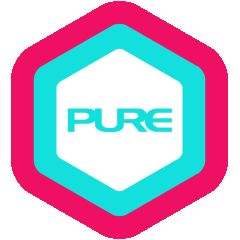 Class Guideline & Etiquette
1. Preparing Yourself before Class
Preparation
We have all the necessary equipment and amenities you need to have a fulfilling yoga practice, including mats, props, towels, and other facilities.

To make the most of your practice, we recommend avoiding heavy meals for at least 2-3 hours before the class. Hydration is key, so it's essential to drink enough water before and after the session.

Please inform your instructor about any injuries you may have to help them offer modifications of different poses. Avoid doing any poses that cause pain or discomfort related to your injury.

We kindly request that you refrain from using strong perfumes or heavily scented products before the class, as this can be distracting for other participants. Whenever necessary, please take a shower before the class for your own comfort and the comfort of others.
2. Arriving at the Studio
Signing In
We kindly request that all students sign in at the front desk before entering the studio even if you have reserved your space in advance. This helps us keep track of attendance and ensure that all students have reserved a spot.

Please note that all students must sign in at least 5 minutes before the class starts. Failure to do so may result in the automatic release of your reserved space to students on standby. If this happens, you will be notified, and we will do our best to accommodate you in the next available class, subject to space availability.

To sign in, please scan the QR code on your PURE360 app or present your photo ID at the front desk. Only registered students will be able to attend the class, so please make sure to register for the class in advance.

If this is your first visit to our studio, we kindly request that you fill out a new student registration form. Please take a moment to sign our waiver and indicate any physical injuries or special health conditions we should be aware of.
3. Entering Class
Personal Belongings
Please note that PURE is not responsible for any loss or damage to belongings placed in your locker. Our daily lockers are intended for day use only and should not be used for overnight storage. Locks on any daily lockers that are kept overnight will be removed for security purposes.
Class Etiquette
To ensure a smooth and timely start to each class, we ask that you arrive at least 10-15 minutes before the scheduled start time. Please note that classes start promptly and latecomers will not be permitted to join once the class has begun.
To ensure a peaceful and focused environment for all students, we request that you follow these guidelines during your yoga practice:
Please maintain a silent environment in the yoga studio and corridors. Refrain from talking or socialising with other students.
Leave all food outside the yoga studio and do not eat during the class.
Remove your shoes before entering the studio or keep them in your locker. Shoe lockers are also available for rent.
Do not bring mobile phones or any other electronic devices into the studio. If you must bring a smart wearable device such as a smartwatch, please silence it and set it to airplane mode. Avoid interacting with it during class.
To help the environment, please be mindful of the number of towels you use during the class.
Please be courteous to staff and fellow students at all times.
Remember that the teacher's role is to guide and assist students through the class, which may not include the demonstration of every posture.