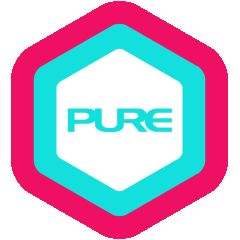 Group Privates
Group Privates - Your teacher. Your time. Your class.
Group Privates offer an intimate boutique-style experience, combining the energy of a group class and the personalised attention of a private class. It is a rewarding, economical way to enjoy a class together with friends and colleagues, to focus on targeted postures and goals, or to create your very own customised group yoga class.

Group Privates for 8 to 12 students are now available at all PURE Yoga studios, with classes including Aerial Yoga, Wall Rope Yoga and Yoga for Runners. You are not required to have a valid PURE account to attend a Group Private session. These classes are available to both PURE Cardholders and non-Cardholders.

Enhance your yoga practice through the fun and personalised touch of Group Privates today!

To join a Group Private class:
• Visit our Facebook Group Private Forum and see what class suits you; comment on the class to let the teacher know that you are attending.
• Organise your own group and coordinate directly with your preferred teacher.
• Organise your own group, then email info@PURE-yoga.com and we will help you to find a suitable time and teacher.
For details, please ask at reception.
For smaller group sizes, please see Private Yoga.
Group Privates are available at the following studios: