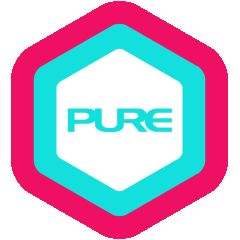 Hong Kong locations re-opening on 21 April
Last Updated: 14:15, 30 April 2022
 
All PURE Yoga and PURE Fitness Hong Kong locations are re-opening on 21 April. With the HKSAR government's various regulations covered, we will continue going above and beyond to keep you safe, happy and inspired.

Kindly note the new check-in procedures under the Vaccine Pass arrangement that may require some extra time when you visit PURE, especially if you have booked a class.
 
For a smooth check-in upon arrival, please:
Scan the LeaveHomeSafe QR code displayed at the PURE entrance

Verify the validity of your vaccination record

Present your PURE Barcode for scanning
If you are not yet vaccinated, you will NOT be allowed into PURE premises as per the Vaccine Pass vaccination requirements* outlined below.
Stage 1: At least ONE dose when PURE re-opens until 29 April

Stage 2: A minimum TWO doses from 30 April to 30 May

Stage 3: THREE doses from 31 May onwards
** From 31 May onwards, any Cardholder who has taken only 2 doses within 6 months is still allowed to enter PURE premises under the current Vaccine Pass requirement. The final ruling is subject to whether your vaccination records on the LeaveHomeSafe app successfully authenticate your status upon check-in.
Please refer to the official document for details HERE.
Hopefully, you have booked to get jabbed or are already vaccinated and can return to PURE when our locations re-open.
If you're fully vaccinated, kindly submit your date(s) of vaccination via "Profile" on our PURE360 app. "

*Exemptions are:
 
Cardholders with a COVID-19 Medical Exemption Certificate

can enter PURE premises by scanning the exemption QR code on the LeaveHomeSafe app. The medical certificate must be presented upon first visit for our PURE team to verify and update in the system.

Recovered Cardholders

must present their discharged or medical certificate upon first visit for our PURE team to verify and update in the system.

Cardholders who have had their vaccination outside Hong Kong

must present their vaccination record issued by the relevant authorities upon first visit. Alternatively, you can obtain the QR code from the 18 designated post offices upon completing declaration of non-vaccination details.
What to expect when visiting any PURE location in Hong Kong:
Safety:
Mandatory temperature checks upon entry.

Mandatory mask-wearing at all times when not showering, eating or drinking.

All staff in our yoga studios and fitness centres will meet dosage requirements under the most updated Vaccine Pass regulations.

Sauna and steam rooms remain closed until further notice.

All drinking fountains inside changing rooms remain closed until further notice.
Hygiene:
Regular disinfection of all locations and equipment.

Hand sanitiser, disinfectant spray and cloths provided throughout our gyms. Please use these frequently and wipe down all equipment after use. 

FDA / EPA approved sterilising mist machines in all PURE locations that effectively kill bacteria, fungi and viruses.
Distancing:
Yoga and Group Fitness classes aligned with government regulations.

Cardio machines will be separated by partitions. Strength equipment will be configured to avoid users being in the same breathing zone.

Customers queueing at reception will be spaced 1 metre apart.  

Advanced booking will be limited to

two

G

roup

F

itness

class

es

and

two

Y

oga

class

es

per person per day with walk-in or standby still available.

All Yoga and Group Fitness in

s

tructors will stay on their

mat or

teaching area

and will not

make adjustments

or

walk around

the classroom

.
These measures will keep the PURE environment safe and comfortable for all. But they only work if EVERYONE plays their part. 
Don't visit if you're feeling unwell. Use the cloths and disinfectant sprays provided. Wash your hands regularly with soap. Keep masks on as required. We'll stay strong as a responsible and unified community.
For additional enquiries, please send us a message from your PURE360 app. (Go to Profile > Settings > Contact Us) or email us via the PURE websites (Use the "Contact Us" button at the bottom corner of the website).
ACCOUNT ADMIN
1) How can I apply for suspension?
If you'd like to apply for suspension, please take the time to read our Suspension Policy for PURE Fitness and PURE Yoga. 
If you would like to proceed, please complete this form.
Suspension fee of HK$288 per month applies.
2) How can I re-activate my account?
If you are currently on suspension, we miss you and encourage you to reactivate your contract at any time by completing this form. 
3) How can I terminate my account?
If you'd like to apply for termination, please take the time to read our Cancellation Policy for PURE Fitness and PURE Yoga. All termination requests can be made by completing the online termination form at any PURE location. If you are unable to visit any of our locations, you can send a written request to csv.term@pure-international.com and will subsequently receive an online termination form. Processing of the termination request only starts upon receiving this completed online termination form.
Your ­­­­­­­­­­­­­­­­­­­­­PURE TEAM
---
最近更新:2022年4月30日 14:15


香港所有PURE中心將於4月21日重開
 
香港全線PURE Yoga及PURE Fitness中心將於4月21日重新開放,我們將遵從香港特區政府頒下的各項防疫措施,務求讓您持續得到安全舒適的體驗,啟發您每一程健康之旅。
請留意,我們將在簽到流程當中實施疫苗通行證,故此,如您已預約課堂,請預留較長時間到PURE簽到。
抵達中心後,請按照以下程序以確保簽到過程暢順無阻:
於中心入口掃描安心出行二維碼

驗證您的疫苗接種記錄

出示您的

PURE

會員條碼作掃描
除個別受豁免人士*,如您未曾接種2019冠狀病毒病疫苗,您將不獲進入中心範圍,直至您合符疫苗要求為止。請確保您已根據以下3個階段,接種相關劑數疫苗。 
第

1

階段:中心重開後至

4

月

29

日,接種最少

1

劑疫苗

第

2

階段:

4

月

30

日至

5

月

30

日,最少接種

2

劑疫苗

第

3

階段:

5

月

31

日起,接種

3

劑

疫

苗
** 5月31日起,接種第二劑疫苗後未滿六個月的持卡人,仍可根據當時的疫苗通行證要求進入 PURE,最終取決於安心出行應用程式上的疫苗接種記錄是否成功驗證為準。
請按此參閱官方資料。 

希望您已預約或經已接種疫苗,在中心重開後可重返PURE中心與我們見面。
如您已完成接種疫苗,煩請透過PURE360應用程式,按「個人資料」以提交您的接種日期。  

*個別受豁免人士如下: 
持有新冠疫苗醫學豁免證明書的持卡人

,可於進入中心前提供儲存在安心出行應用程式的豁免二維碼以作掃描。請於首次到訪

PURE

中心時帶同此豁免證明,讓我們的團隊作驗證及更新系統紀錄。

 

曾感染

2019

冠狀病毒病並已康復的持卡人

,請於首次到訪

PURE

中心時帶同您的醫生證明或出院證明,讓我們的團隊作驗證及更新系統紀錄。

 

於海外接種疫苗的持卡人

,請於首次到訪

PURE

中心時帶同由相關機構發出的疫苗接種記錄;或您可選擇於指定

18

間郵政局作申報及索取供本地使用的疫苗接種紀錄二維碼。

 
而我們仍然遵守於所有中心範圍內強制佩戴口罩,以及其他安全及防疫措施,以確保PURE中心為大家帶來安全及舒適環境,詳情請查閱我們的網頁。 

香港 PURE 中心的防疫措施: 
安全守則:
進入中心前必須量度體溫。

任何人士如非淋浴或飲食,皆須佩戴口罩。

所有中心的前線工作人員皆遵守香港特區政府的

疫苗通行證

的最新

疫苗接種要求

蒸氣房及桑拿房仍然關閉,直至另行通知。

更衣室

內

所有飲水機均保持關閉

,

直至另行通知

.
衛生措施:
所有健身器材及設施將每日定時消毒。

中心

內

不同地方將提供潔手液、消毒噴霧及抹布,請經常使用;運動過後,請清潔相關器材。

所有

P

URE

中心設置具有

FDA/EPA

安全認可,並有效清除有害細菌、病毒及真菌的無害消毒噴霧機。
社交距離:
所有團體健身班及瑜伽課堂

參照香港特區政府的指引

。

帶氧運動器械設備會以屏幕隔開。至於重訓設備亦已重新分佈,以避免用家處於同一個呼吸區域。

訪客於接待處排隊時需保持

1

米社交距離。

每位持卡人每日只限提早預約

兩

個團體健身及

兩

個瑜伽課堂,您亦可於現場候補課堂。

所有瑜伽和團體健身教練都將留在他們的墊子或位置上,

不會調整會員姿勢或在課堂上走動。
以上措施將確保PURE繼續為大家提供一個舒適和安全的運動鍛煉環境,然而,要確保社群安全,每人皆需遵守衛生守則。如您有任何不適症狀,請勿到訪PURE中心。請使用我們為您提供的抹布和消毒噴霧,經常使用梘液洗手,並戴好口罩。讓我們團結一致,攜手抗疫!
如有其他查詢,請透過PURE360 Lifestyle應用程式聯絡我們 (請到個人資料>設定>聯絡我們)或透過PURE網站電郵我們 (請到網頁下方的聯絡我們)
有關各合約持卡人
1) 如何申請合約暫停?
申請合約暫停前,請參閱我們 PURE Fitness及PURE Yoga. 的合約暫停政策。
如您仍然選擇暫停合約,請填妥表格。
合約暫停需每月繳付$288的費用。
2) 如何重啟合約?
如您現正處於合約暫停期,而欲重啟合約。您只需填妥簡單表格即可辦理。
3) 如何終止合約?
如欲申請終止合約,請先參閱我們PURE Fitness及PURE Yoga的終止合約政策。所有申請皆須填妥相關電子表格,表格於任何一間PURE中心均有提供。如您不便到訪我們的中心,您亦可電郵至csv.term@pure-international.com 提交申請,我們将會以電郵附上電子表格。所有終止合約程序,將由收到閣下遞交的電子終止合約表格後才開始。
您的PURE團隊