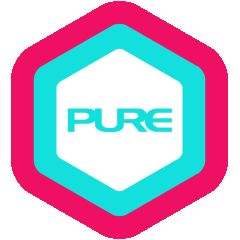 Online Private Yoga
Re-awaken The Energy Of Well-being
Online Private Yoga By PURE Yoga
Discover the untapped potential in your practice and personal well-being. Take an online private class with your favourite teacher in the comfort of your home, anywhere in the world.
Why Online Private Yoga?
Access your favourite teachers from wherever you are
Ongoing yoga support after the class via virtual contact with the teacher
Unlimited postural correction and asana adjustment throughout the entire class
Addressing of individual and specific yoga needs
Quicker improvement and progress than regular class
Flexible timing to suit your personal schedule

Private Yoga is available to both PURE Cardholders and non-PURE Cardholders, who are 14 years old or above.
Online Private Yoga Pricing - Hong Kong
Sessions
(30 mins each)
Pricing
Validity
1 session


HKD 400
HKD 400 per session
HKD 800 per hour

2 weeks
5 sessions


HKD 1650
HKD 330 per session
HKD 660 per hour

2 months
10 sessions



HKD 3000
HKD 300 per session
HKD 600 per hour

4 months
Click here to view our Online Private Yoga Guidelines. We recommend you view this before registering for Online Private Yoga.
Click here to register for Online Private Yoga.