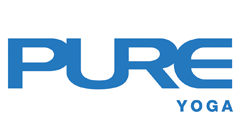 Private Yoga - Limited Special Rate
Keep up your yoga practice with our Private Yoga: Limited Special Rate promotion and re-awaken the energy of well-being.
Discover the untapped potential in your practice and personal well-being. Take a private class with your favourite teacher or share the experience with a friend in our single or double private yoga classes.

Why Private Yoga?
‧ Unlimited postural correction and asana adjustment throughout the entire class
‧ Addressing of individual and specific yoga needs
‧ Quicker improvement and progress than regular class
‧ Flexible timing to suit your personal schedule
Private Yoga is available only to PURE Cardholders, which means you must have a valid PURE account with access to PURE Yoga.
Validity: IMMEDIATE upon booking date
Sessions

1 session (30 minutes)

Tier 1

Single Package

Tier 2

Single Package

Tier 3

Single Package

Price

HK$369 per 30-min

( HK$738/hour )

HK$414 per 30-min

( HK$828/hour )

HK$459 per 30-min

( HK$918/hour )
To purchase your private yoga sessions, visit or call any of our PURE Yoga locations.
Pure Cardholders must remain Cardholders with a valid, ongoing contract with Pure Yoga in order to take private yoga sessions.

Private Yoga is solely for valid Pure Cardholders and available only at designated Pure Yoga studios.

Advanced booking is a must.

Each session is equivalent to 30 mins. Students can book in increments of 30 minutes.

Sessions with certain yoga teachers may incur different pricing. Please contact our Customer Care Representative for details.

Any dispute connected in any way with this promotion will be resolved by Pure at its absolute discretion.

Booking must be made within 4 weeks of the purchase date. Validity is meediate as of the booking date and cannot be extended.Rescheduling of the original booking date is allowed no more than 3 times within the 4 weeks of purchase date.

Sessions can only be rescheduled if notified more than 24 hours in advance.

Cancelations must be made more than 24 hours in advance. Cancelations made within 24 hours of the class will be marked as late and the sessions will be deducted from the package.
For private classes for more than two people, please click the "Group Privates" button below.