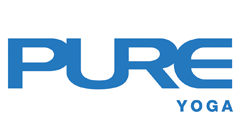 Founded in 2002 and headquartered in Hong Kong, The Pure Group is Asia's leading premium lifestyle brand
that includes Pure Yoga, MyPureYoga.com, Pure Fitness, Pure Nutrition, Pure Apparel and nood food. Pure Group has locations in Hong Kong, Beijing, Shanghai, Singapore and New York. Pure Yoga has a wide variety of yoga and meditation classes and private yoga programmes, including workshops with renowned teachers from all over the world. Pure Fitness offers the industry's best from around the globe, encompassing strength and cardio training in addition to dynamic group classes led by passionate world-class instructors. Together with Pure Apparel's performance activewear and nood food's innovative organic health foods and cold-pressed juices, the Pure Group is an integrated community dedicated to helping people lead a happier, balanced 360˚ lifestyle.
The Group currently has over 100,000 clients and more than 2,000 employees.
Click on one of the brands below to learn more.





The Pure Group
Why we're here
We inspire and help people to lead healthier, happier lives.
What we do
Through Yoga, Fitness, healthy eating and activewear,
we offer a complete lifestyle experience driven
by a passionate customer-focused culture.

Milestones
From a single yoga studio in Hong Kong with
just two teachers in 2002, the Pure Group has today
grown to over 42 world-class facilities globally,
of which 23 locations are in Hong Kong.
The Pure Group Family of Brands


Pure Yoga offers exceptional teaching, facilities and environments that inspire people of all ages and abilities to make yoga part of their lives. With locations in Hong Kong, Beijing, Shanghai, Singapore and New York, Pure Yoga connects practitioners and teachers on a global level by fulfilling diverse needs through various yoga offerings and a team of internationally recognised teachers. Complementing group classes, private sessions and group privates are community events, workshops with guest yoga teachers from around the globe, Teacher Trainings, Continuing Education for Teachers programmes, and retreats in idyllic locales. Learn more at

Pure-Yoga.com


Pure Fitness inspires and helps people to lead healthier, happier lives. Specialty facilities include the world's first 270° Immersive Fitness™ studio, dedicated boxing and kickboxing spaces, power lifting platform, athletic turf, movement zone, Life Fitness and Technogym equipment, Iron Grip and Eleiko Free Weights, Performance Cardio, and an extensive range of training tools including Kettlebells Bulgarian Bags, Pilates Reformer, TRX and Medicine Balls.
With prime locations in Hong Kong, Shanghai and Singapore, Pure's international team consists of PTA Global certified trainers and passionate instructors who lead over 50 types of Group Fitness classes weekly – Les Mills programmes , Immersive Cycling THE TRIP™, Pilates, TRX® Suspension Trainer and Rip Trainer, Barre, Self-Myofascial Release, various dance classes, and a series of freestyle circuit class options such as Tabata. Learn more at Pure-Fitness.com


In July 2016, we launched MyPureYoga mypureyoga.com as a bilingual online video platform to support and grow the global yoga community with its diversity of classes, an asana library, and selection of yoga interest videos in English and Chinese. MyPureYoga is a user-friendly resource to help yogis practise when they cannot make it to class and for newcomers to enter the world of yoga by learning the basics. MyPureYoga features many of Pure Yoga's most seasoned teachers, and users are encouraged to get to know the teachers through their video bios and to subscribe to follow their favourites. Users can browse content using filters for style, duration, level and teacher, as well as view the latest and most popular videos. The site allows users to customise their homepage, create their own playlists, tag videos to watch later, and it analyses each user's view history and preferences to recommend videos. New content is added weekly, and we welcome any comments or suggestions. Learn more at

MyPureYoga.com.


At nood food, we make REAL food healthy and delicious. We offer only the good stuff. Raw, organic, additive-free, unprocessed food at its nutritional peak. Learn more at allnood.com.


Pure Apparel is a dynamic yoga-inspired activewear brand that celebrates freedom of movement and uncompromising self-expression. Pure Yoga's passionate yoga teachers have been guiding students across Asia since 2002. Through this yoga community and collective vision, the brand has continuously listened to what students want and need, giving an extraordinary edge to the creation of Pure Apparel. Using innovative fabrics, functional designs and thoughtful attention to detail, Pure Apparel clothing flatters every shape and every movement. Learn more at Be-Pure.com.