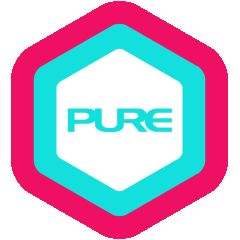 Founded in 2002 and headquartered in Hong Kong, The PURE Group is Asia's leading premium lifestyle brand that includes PURE Yoga, PURE Fitness, PURE Apparel, nood food, PURE Nutrition and PURECAST. PURE Group has locations in Hong Kong, Shanghai, Beijing, Singapore and New York. PURE Yoga has a wide variety of yoga and meditation classes and private yoga programmes, including workshops with renowned teachers from all over the world. PURE Fitness offers the industry's best from around the globe, encompassing strength and cardio training in addition to dynamic group classes led by passionate world-class instructors. Together with PURE Apparel's performance activewear, nood food's healthy-licious cuisine, PURE Nutrition's tailored programmes as well as FUZE's innovative small group training, the PURE Group is an integrated community dedicated to helping people lead a happier, balanced 360˚ lifestyle. The Group currently has over 100,000 clients and more than 2,000 employees.
Click on one of the brands below to learn more.





The PURE Group
Why we're here
We inspire and help people to lead healthier, happier lives.
What we do
Through Yoga, Fitness, healthy eating and activewear,
we offer a complete lifestyle experience driven
by a passionate customer-focused culture.

Milestones
From a single yoga studio in Hong Kong with
just two teachers in 2002, the PURE Group has today
grown to over 42 world-class facilities globally,
of which 22 locations are in Hong Kong.
The PURE Group Family of Brands


PURE Yoga offers exceptional teaching, facilities and environments that inspire people of all ages and abilities to make yoga part of their lives. With locations in Hong Kong, Beijing, Shanghai, Singapore and New York, PURE Yoga connects practitioners and teachers on a global level by fulfilling diverse needs through various yoga offerings and a team of internationally recognised teachers. Complementing group classes, private sessions and group privates are community events, workshops with guest yoga teachers from around the globe, Teacher Trainings, Continuing Education for Teachers programmes, and retreats in idyllic locales. Learn more at

PURE-Yoga.com


PURE Fitness inspires and helps people to lead healthier, happier lives. Specialty facilities include the world's first 270° Immersive Fitness™ studio, dedicated boxing and kickboxing spaces, power lifting platform, athletic turf, movement zone, Life Fitness and Technogym equipment, Iron Grip and Eleiko Free Weights, Performance Cardio, and an extensive range of training tools including Kettlebells Bulgarian Bags, Pilates Reformer, TRX and Medicine Balls.
With prime locations in Hong Kong, Shanghai and Singapore, PURE's international team consists of PTA Global certified trainers and passionate instructors who lead over 50 types of Group Fitness classes weekly – Les Mills programmes , Immersive Cycling THE TRIP™, Pilates, TRX® Suspension Trainer and Rip Trainer, Barre, Self-Myofascial Release, various dance classes, and a series of freestyle circuit class options such as Tabata. Learn more at PURE-Fitness.com


PURECAST is a pioneering digital content and service platform that extends PURE's in-person group classes, private sessions, online learning and workshops via live-streaming and on-demand services.



Live-stream
Exclusively for our community of active Cardholders, PURECAST offers PURE Yoga and PURE Fitness live-streamed classes via Zoom for a group workout or practice experience wherever you are. With over 200 Yoga and Group Fitness classes to choose from weekly, be inspired by the group class energy and exhilaration LIVE from the comfort of your home or wherever you may be, or stream via the 72-hour replay feature.


On-demand
PURECAST360.com is a bilingual English-Chinese online video platform to support and grow the global yoga community. Browse the expansive range of yoga content available – from classes to series in varied styles, levels and duration. A journey that starts with who you are now, grows with who you want to be and evolves to unveil what you have yet to become. Welcome to PURECAST – the Yoga Adventure of a Lifetime. Learn more at PURECAST360.com.


FUZE by PURE Fitness – boutique group training with a bang! World-class strength, boxing, cardio and functional HIIT in an electrifying environment. World-exclusive Les Mills programmes plus PURE's own dynamic workouts.


Boutique buzz x variety and progression. Sweat and intensity x luxe amenities. FUZE gets you fired up. Ignited. Inspired. Where you burn it to earn it.

Launched in December 2019 and currently at 3 locations – PURE Fitness Kinwick Centre and International Trade Tower in Hong Kong, and PURE Fitness Suntec City in Singapore. Coming soon to Shanghai. Learn more at

PURE-fitness.com/hongkong/fuze


PURE Nutrition was founded in early 2019 with the aim of helping people to make sustainable, enjoyable, evidence-based changes to their eating and cooking habits -- thus enabling them to improve health, performance and body composition. Our team of professionally trained nutritionists and dietitians work in tandem with PURE Fitness and PURE Yoga to complete PURE Group's 360 Wellness offering. We take a 'food first' approach, ensuring a balanced and comprehensive diet to help support a healthy body weight and an active, fulfilling lifestyle. Through a combination of goal-setting, accountability and education, we empower our clients to become the masters of their own diets so that they can maintain their results for the long term. Learn more at

PURE-fitness.com/hongkong/nutrition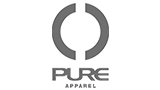 PURE Apparel is a dynamic yoga-inspired activewear brand that celebrates freedom of movement and uncompromising self-expression. PURE Yoga's passionate yoga teachers have been guiding students across Asia since 2002. Through this yoga community and collective vision, the brand has continuously listened to what students want and need, giving an extraordinary edge to the creation of PURE Apparel. Using innovative fabrics, functional designs and thoughtful attention to detail, PURE Apparel clothing flatters every shape and every movement. Learn more at

PURE-apparel.com


At nood food, we make REAL food healthy and delicious. We offer only the good stuff. Raw, organic, additive-free, unprocessed food at its nutritional peak. Learn more at

allnood.com