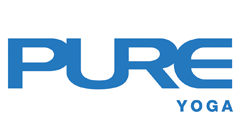 Rinat started practicing yoga in 2003 at Pure Yoga in the Hot Room. A month later, she stepped into Pure Yoga founding teacher Patrick Creelman's class – and Patrick has been her primary personal teacher ever since.
In 2006 Rinat graduated from "The Foundation", her first teacher training with Patrick, and began teaching thereafter at Pure Yoga The Centrium where she remains today. Over the years, Rinat has continued her studies and practice with Patrick but has also had the opportunity to study with John Friend, Patricia Walden, Noa Zwig and Faeq Biria.
Rinat's style of teaching is serious and demanding, as well as caring and supportive. Leading her students by example, she teaches an alignment-based practice comprised of her 3 major influences – lyengar yoga, Vinyasa yoga and hot yoga.
QUALIFICATIONS & CERTIFICATIONS
Iyengar study with Faeq Biria, 2015
Iyengar training with James Murphy, 2015
Meditation training with Pema Chodron, 2015
Iyengar advanced trainings with Patricia Walden, 2014
Iyengar study with Eyal Shifroni, Noa Zwieg and Anat Zahor, 2012
Anusara study with John Friend (Immersions 1-3, teacher trainings 1-3, advanced practice trainings, advanced teacher training, philosophy studies, therapeutic studies), 2006-2012
WildLotus trainings & studies with Patrick Creelman (teacher trainings, immersions, advanced teacher trainings, advanced practice trainings, philosophy studies, anatomy studies, meditation and pranayama practice and studies), 2003 - present
What Rinat teaches
Advanced
Alignment
Chair Yoga
Hatha
Healing
Hot
Pranayama & Meditation
Vinyasa
Other teachers also in The Centrium