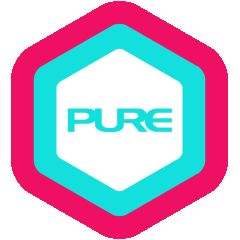 Jennie started her path to yoga one year after she moved back to Hong Kong from Toronto in 2002. She has been practising hot yoga since then and finding that it not only improves her health, but also increases her inner awareness with body and mind.
Jennie obtained her first teacher certificate in 2006 and has been teaching ever since. She developed the basis of her experience through time on the mat. The most important thing she could do as a teacher is practise. Committing to a dedicated daily self-practice and sticking with it is what she considers to be the foundation of teaching.
Jennie also shifted her mindset from "teaching postures" to "teaching people". For example – how to relax into change, especially in hot yoga. Because the heat challenges one's practice each and every time, one must persevere in order to become stronger both physically and mentally. And the most effective way to teach others is to learn to do it herself – to be a role model. One of the greatest tools that yoga has taught Jennie is listening. Listening is a powerful skill that allows her to guide her students and her own life with wisdom and compassion.
QUALIFICATIONS & CERTIFICATIONS
The Art of Hands-On Assist, Baptiste Yoga, 2017
Alexander Method of SMR Levels 1&2, 2014
Pregnancy Yoga Teacher Training with Sara Avant Stover, 2009
Forrest Yoga Advanced Training Course with Ana Forrest, 2009
Embodying the Flow Teacher Training with Shiva Rea, 2006
Seat of the Teacher Continuing Education with Patrick Creelman, 2006
The Next Step – Preparing to Teach: Hatha Yoga Teacher Training with Patrick Creelman (260 hours), 2006
Other teachers also in Asia Standard Tower