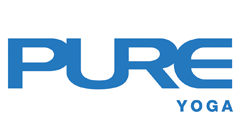 Nicky Hadjithoma is the Lead Yin Yoga Teacher Trainer at Pure Yoga, a Yinspiration Trainer and the long-term Senior Assistant to Yinspiration Founder Jo Phee.
Nicky discovered yoga in 2007 during an important crossroads in her life. Having been a bit of a wild child, she began seeking a new way of life. Over time, her practice has given her the inner strength and resilience to deal with the complexities of life, supported her journey of recovery from addiction and helped to relieve her long-suffering issues with anxiety and depression. As such, Nicky believes yoga to be the ultimate healing practice and tool for personal transformation.
Informed by her studies of Western anatomy, Eastern philosophy and profound interest in psycho-spiritual development, Nicky's practice and teaching focus on exploring the path towards physical, mental and emotional well-being. Her classes are a blend of functional yoga principles, Chinese meridian theory and Mindfulness Meditation. She guides students to understand their unique physicality, connect to the more subtle energetic qualities of the practice and explore the depths of their inner landscape. Her goal is for students to cultivate the self-awareness required to help them along their own healing journeys.
Nicky has had the privilege of studying with many of the world's most senior yin yoga teachers, including Paul Grilley, Sarah Powers, Bernie Clark, Joe Barnett and Josh Summers, to date. Her deepest gratitude, however, remains to her primary teacher and mentor Jo Phee for her ongoing influence, support and encouragement. Having personally apprenticed under the yin yoga pioneer for many years, Nicky is Jo's longest-serving senior teaching assistant and is privileged to ongoingly assist her mentor on various teacher trainings around the world.
Nicky is fully endorsed to teach the Yinspiration curriculum, based on the Paul Grilley method. Having taught thousands of public classes to a diverse mix of students, Nicky's teaching experience comes from years of turning theory into practice. She currently lives in Hong Kong, where she teaches full-time, whilst travelling internationally to offer workshops and teacher trainings in various modalities of yin yoga and functional anatomy.
QUALIFICATIONS AND CERTIFICATIONS
50-hr Yin Yoga Teacher Training: The Mindfulness Module with Josh Summers, 2020
The Power of Awareness: Online Mindfulness Training with Jack Kornfield and Tara Brach
50-hour Yin Yoga Teacher Training with Bernie Clark, 2020
32-hour Advanced Fascia and Anatomy Yin Yoga Training with Gil Hedley, Robert Schleip, Jaap van der Val, John Sharkey and Daniel Keown, 2020
20-hour Yin Yoga: The Functional Approach with Paul Grilley, 2019
60-hour Myofascial Release, MyoYin & Spine Anatomy with Jo Phee, 2019
65-hour Medical & Meridian Qigong, Wall Yin & Lower Arm/Leg Anatomy – Yinspiration Yin Yoga Teacher Training with Jo Phee and Tevia Feng, 2019
65-hour Acupressure, AcuYin & Hip Anatomy (II) – Yinspiration Yin Yoga Teacher Training with Jo Phee, 2019
65-hour Chinese Medicine, Meridian Yin and Hip Anatomy (I) – Yinspiration Yin Yoga Teacher Training with Jo Phee, 2018
100-Hour Insight Yoga Teacher Training with Sarah Powers – Yin/Yang Yoga and Mindfulness Meditation, 2018
300-Hour Wild Lotus Teacher Training with Patrick Creelman and Rinat Perlman, 2016/2017
30-hour Insight Yoga Teacher Training with Sarah Powers – The Inner Practices of Yin Yoga, 2017
50-hour Yin Yoga Teacher Training – Myofascial Release and Spine Anatomy with Jo Phee, 2016
30-hour Yin Yoga Teacher Training – Anatomy and Chinese Medicine with Jo Phee, 2015
200-hour The Foundation – Yoga Alliance Accredited Teacher Training with Patrick Creelman, 2015
200-hour Yin-Yoga Yoga Alliance Accredited Teacher Training with Jo Phee and Joe Barnett, 2013, 2015 and 2019
What Nicky teaches
Alignment
Hatha
Healing
Hot
Restorative
Vinyasa
Yin
Yin Yang
Yoga Therapy
Other teachers also in PURE South - The Pulse, The Centrium, Starstreet Precinct