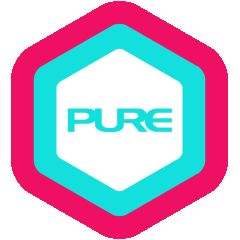 Tin-Ming has been teaching yoga and exploring the relationship between body, breath and mind for years. He was certified as a yoga teacher in 2010 and has since spent time enthusiastically broadening and deepening his practice.
Openness, curiosity and affection are the key qualities that Tin-Ming discovered along his yogic path. He has had the good fortune to study with senior teachers Bryan Legere, Carrie Owerko and Eyal Shifroni. Inspired by their philosophical teachings as well as those from many other knowledgeable teachers, Tin-Ming is grateful to have found the effective use of props (aerial hammock, blankets, blocks, bolsters, chair, strap and wall rope) to awaken the body-mind connection in yoga asana. He believes such centring and grounding sensation can be nurtured with consistent effort.
Teaching a wide range of styles with passion and compassion, Tin-Ming's classes are fused with fun and positivity. He empowers people of different levels to experience the relationship between discipline and playfulness during practice and embrace their own strengths to excel. Since 2019, he has organised training to spread the knowledge and teachings of yoga.
QUALIFICATIONS & CERTIFICATIONS
Yoga Therapy 300-Hour Yoga Alliance Teacher Training, 2021
Chinese Medicine Teacher Training with Tiffany Cruikshank of Yoga Medicine, 2021
Yoga for Athletes Training with Tiffany Cruikshank of Yoga Medicine, 2021
Mindful, Trauma-Informed Yoga Training with Ann Bortz of Yoga Medicine, 2021
528hz DNA Tuner Course with Madalena Ng of Remind Workshop, 2021
OM & OTTO Tuner Healing Course with Madalena Ng of Remind Workshop, 2021
Professional Singing Bowl Healing Practitioner Course with Madalena Ng of Remind Workshop, 2021
Yin Yoga Teacher Training with Bernie Clark, 2020
Yin Yoga: The Functional Approach with Paul Grilley, 2020
Yoga Anatomy Training with Tiffany Cruikshank, 2020
Relax and Renew: How To Teach Restorative Yoga, Level 1 with Judith Hanson Lasater and Lizzie Lasater, 2020
Restorative Yoga Teacher Training with Cyndi Lee, 2020
Yoga Intensive with Eyal Shifroni, 2018, 2019
Yoga Intensive with Lois Steinberg, 2018
Experiential Anatomy with Judith Hanson Lasater, Mary Richards and Lizzie Lasater, 2018
Restorative Yoga 101: Journey Into Stillness With the Tools and Practice to Heal, Restore, and Rejuvenate with Jillian Pransky, 2018
Iyengar 201: Access an Advance Practice with Carrie Owerko, 2017
Iyengar 101 with Carrie Owerko, 2017
Chair and Props for Yoga Intensive I & II with Eyal Shifroni, 2017
Dynamic Alignment Intensive with Carrie Owerko, 2017
Acroyoga with Marc Bauchet, 2016
Trigger Point Therapy Level 2: Myofascial Compression Techniques, 2016
Trigger Point Therapy Level 1: Foam Rolling: Principles and Practices, 2016
Yoga and Ayurveda Specialist: 200-Hour Yoga Alliance Teacher Training with Mas Vidal, 2015
Aerial Yoga Teacher Training with Ariel Chen, 2015
Flyoga Foundation Teacher Training with Isla Rosete, 2015
Yoga Wall Level 1 Training with Bryan Legere, 2015, 2017, 2018
Intensive Yoga Wall Training 1 with Martin Zilbauer, 2015, 2019
Restorative Yoga Teacher Training Intensive with Leza Lowitz, 2015
Insight/Yin Yoga Teacher Training Intensive with Sarah Powers, 2014
Yoga Therapy and Ayurveda: 200-Hour Yoga Alliance Teacher Training, 2013
Foundation to Teach: 200-Hour Yoga Alliance Teacher Training with Patrick Creelman, 2010
What Tin-Ming teaches
Chair Yoga
Hatha
Healing
Hot
Pranayama & Meditation
Restorative
Vinyasa
Wall Rope Yoga
Yin
Yin Yang
Yoga Nidra
Yoga Therapy
Other teachers also in Langham Place