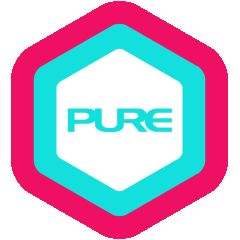 Eng Eng started Hatha Yoga practice in 1999, when her gym brought in a yoga master from India. After her first yoga class, she never looked back. In 2001 she took her first teacher training on the fundamentals of yoga. Taking a further teacher training the following year, she continued her daily Hatha practice until she found Ashtanga Yoga in 2005, which she has stayed faithful to ever since.
Master Kamal introduced and opened the world of yoga to her. David Swenson drew her into the Ashtanga Yoga discipline by generously sharing his yogic path and knowledge. His teachings ignited a great curiosity in Eng and affirmed that she was indeed on a healing path, both physically and spiritually, from injuries caused by her hyperactive childhood that had surfaced during her pregnancy. In 2007, the Ashtanga path led her to Mysore, India where she studied with the late K. Pattabhi Jois. Since then she regularly returns to Mysore to practise with R. Sharath Jois. In 2013, Sharath authorised Eng Eng to teach Ashtanga Yoga – one of the first women in Hong Kong to receive this great blessing.
Eng considers herself a realist and pragmatist. She understands that like herself, students have families and job commitments, facing challenges of varying degrees. She has the utmost respect for people who carve out time from their busy lives and are dedicated to a sincere yoga practice. Her approach to teaching is therefore supportive, patient and light. Much care and consideration is given to the individual's strength and limitations, making safety the first priority.
QUALIFICATIONS & CERTIFICATIONS
KPJAYI Level 1 Ashtanga Yoga Teacher Authorization, K Pattabhi Jois Ashtanga Yoga Institute, Mysore, India, 2013

Ashtanga Yoga Teacher Training (40 hrs.) with David Swenson, Hong Kong, 2005

Certified Yoga Shakti Teacher – Intermediate (30 hrs.) with S. Kamal, Hong Kong, 2002

Certified Yoga Shakti Teacher – Beginner (30 hrs.) with S. Kamal, Hong Kong, 2001
Other teachers also in Asia Standard Tower