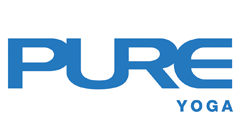 Amy's yoga practice began at Pure Yoga Hong Kong in 2002 when a dear friend invited her to take a trial class. Amy quickly fell in love with the practice as she was pleasantly surprised by how much of a physical workout yoga can be (with staying fit and healthy always a priority for her). She has been practising on a near daily basis ever since.

By 2007, she was practising practically all of Advanced A Series Ashtanga Yoga. An intense interest and fascination with the physical aspects of yoga continues. Yet simultaneously, Amy has cultivated a keen interest in its philosophical as well as spiritual aspects. Through yoga she has learned to become more patient, accepting life and its situations, accepting people as they are, being present, building awareness and having compassion. She strives to be loving kindness.

Amy is thankful for having had Alex Medin as her first yoga teacher, an Ashtanga Yoga teacher certified by K. Pattabhi Jois. Everything that Alex taught her was pure and true in the Ashtanga Yoga lineage, as taught by K. Pattabhi Jois – a focus of the practice being on an energetic level of connection with the subtle body as opposed to solely upon the gross physical level. She then took a teacher training course with Paul Dallaghan, another Ashtanga Yoga teacher certified by K. Pattabhi Jois. Here she learned the science of anatomy along with the application of physical assisting, together with methods of pranayama. Amy feels blessed to have studied under the guidance of K. Pattabhi Jois, with whom she feels blessed to have studied – as well as R. Sharath Jois and Saraswathi. These teachers reinforced her focus upon the physicality of the practice, but in a different light. Instilled upon her was the importance of the breath and how one's breath is a medium for yoga to happen. Accordingly, she teaches with an emphasis on correct breath. In 2014, she was honoured to have received Authorization Level 2 by R. Sharath Jois. She is proud to carry on the lineage of Ashtanga Yoga as taught by K. Pattabhi Jois, this lineage and its teachings being a basis upon which she teaches various styles of Hatha Yoga.

Amy's goal as yoga teacher is to be inspirational to her students, sharing with them the beauty of yoga. Her classes stay true to her lineage of yoga, whether it be Ashtanga or other styles of Hatha yoga. She offers unusual insight into correctly assuming each pose as well as movements throughout the practice. Her classes are suitable for all levels of practitioner, all the while being true to the type of class on offer. Amy strives to keep her classes light and enjoyable, yet at the same time providing the opportunity for each practitioner to be challenged beyond self-perceived limitations. She encourages her students to keep their breath flowing throughout the practice and hopes that her students leave her classes feeling relaxed, grounded, revitalised with a sense of serenity – all the while having gained valuable insights through her sharing of the teachings.
QUALIFICATIONS & CERTIFICATIONS
Two-month special course for teachers with R. Sharath Jois at KPJAYI shala, Mysore, India, July 2016
Assisted R. Sharath Jois teaching at KPJAYI shala, Mysore, India, Nov 2015
Authorization Level 2 by R. Sharath Jois, KPJAYI Mysore, India, Oct 2014
Studied at KPJAYI shala, Mysore, India, 2014-16 and 2005-07
Attended workshop with Chuck Miller, NY, NY, March 2012
Prison Yoga training with James Fox, NY, NY, June 2011
Apprenticeship and co-teacher with Alex Medin, Hong Kong, 2006-2009
40-hr teacher training certificate with David Swenson, Hong Kong, Nov 2005
200-hr Yoga Alliance registered teacher training certificate with Paul Dallaghan, Thailand, Sep 2005
What Amy teaches
Ashtanga
Hatha
Healing
Hot
Mysore
Pranayama & Meditation
Restorative
Vinyasa
Yin
Yin Yang
Yoga Therapy
Other teachers also in Pacific Place