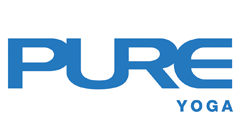 Shoko first stepped into a yoga class to add variety to her fitness regimen. As her practice developed, she experienced a multitude of changes, both mentally and physically. This compelled her to continue practising and soon, she was actively committed to her practice.
The benefits of yoga inspired Shoko to share her experience, so in 2009, she took her first teacher training course. Since then, she has undergone further training programmes, while continuing her studies of anatomy and philosophy. To this day, she still considers herself a student of yoga, and her learning remains the source of her inspiration to teach.
In all aspects of her life, Shoko values integrity and compassion. This has informed her own practice as well as her teaching, which places a clear focus on alignment. She believes that it is important to set a safe and strong foundation from which to play and have fun. Above all, she encourages students to respect their body and honour where they are on their journey.
QUALIFICATIONS & CERTIFICATIONS
Yoga Wall Level 2 Training Course with Bryan Legere, 2015
Yoga Wall Level 1 Training Course with Bryan Legere, 2015
Yoga for Cancer Care, Living Yoga Therapy with Chandrika Gibson, 2015
Yoga for Pregnancy, Birth and Baby, Mindful Birth Teacher Training with Dr Jean Byrne and Michelle Papa (100 hours), 2015
The Energetics of Excellence, Advanced Teacher Training Course with Patrick Creelman (100 hours), 2014
PURE Yoga Mentorship Programme with Rinat Perlman, 2013-2014
Next Generation Yoga, Teacher Training with Jodi Komitor, 2012
Anusara Yoga, Teacher Training with Patrick Creelman (100 hours), 2011
Anusara Yoga, Teachers' Intensive Course with John Friend, 2011
Anusara Yoga, Master Immersion Course with John Friend, 2011
Anusara Yoga, Teachers' Intensive Course with John Friend, 2010
Anusara Yoga, Master Immersion Course, with John Friend, 2010
Seat of the Teacher, Continuing Education Training with Patrick Creelman, 2009
The Foundation, Teacher Training Course with Patrick Creelman (200 hours), 2009
What Shoko teaches
Alignment
Hatha
Healing
Hot
Prenatal
Restorative
Vinyasa
Wall Rope Yoga
Yin
Other teachers also in World Trade Centre