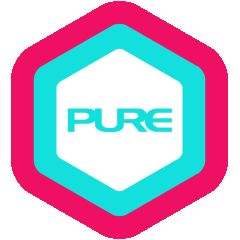 Originally from Colombia, Lina was first introduced to yoga while working in the US in 2001. She initially practised yoga as a way to lose weight, but as yoga became an integral part of her life, she started to understand other benefits of yoga and took an avid interest in deepening her knowledge and becoming a teacher. She taught her first class in 2004 and has been teaching full time ever since. Trained as an engineer, Lina was naturally drawn to the intricacies of biomechanics and is fascinated by the effects that proper alignment has on the body. She likes to explore how the physicality of the body can serve as a bridge to connect to the emotional and mental body. A real-life testimony to the life-changing effects of yoga, Lina has become a more accepting and balanced individual, as well as a more confident and grounded teacher.
Lina has had the fortune to study with very knowledgeable teachers like Martin Kirk, Ross Rayburn and Patrick Creelman. Through their patient teaching and generous sharing, she learned sophisticated biomechanical alignment, effective therapy procedures and precise teaching skills. This new knowledge has helped Lina to deepen her practice, heighten her body awareness and strengthen the connection between her body, her mind and her way of living. Lina is grateful to have found a practice that inspires her to always keep learning and evolving so she can share her experiences with her students.
In Lina's classes you will find yourself sweating while being amazed by your own ability to connect to your strength. You will learn the finer details of alignment as she shares her knowledge in class, ultimately bringing you an experience that bridges the body-mind complex and plants the seed of conscious living in you. You will empower yourself as you empower your body through regular yoga practice.
QUALIFICATIONS & CERTIFICATIONS
Power + Precision + Mindfulness, Advanced Vinyasa Training with Jason Crandell (300 hours), 2018-2019

Handstand Training with Miguel Santana, 2017

Power + Precision + Mindfulness, the Art of Vinyasa Yoga with Jason Crandell (50 hours), 2016

Tricara Immersion with Ross Rayburn (25 hours), 2015

Advanced Teacher Training with Patrick Creelman (100 hours), 2014

Yoga Anatomy and Therapy Training with Martin Kirk (33 hours), 2012

Yoga Philosophy - Online Training with Carlos Pomeda, 2011-2012

Immersion I/II - Anusara Yoga with Ross Rayburn (70 hours), 2011-2012

Anusara Yoga Teacher Training II with Martin Kirk (35 hours), 2011

Anusara Yoga Teacher Training I with Ross Rayburn (40 hours), 2011

Anusara Yoga Therapy Training with John Friend (18 hours), 2011

Immersion III - Anusara Yoga with Noah Maze (33 hours), 2010

Immersion I/II - Anusara Yoga with Martin Kirk (66 hours), 2010

The Foundation Yoga Teacher Training with Patrick Creelman, (200 hours), 2009

Hot Yoga Teacher Training, Level II/III with Jimmy Barkan (100 hours), 2005

Hot Yoga Teacher Training, Level I with Jimmy Barkan (200 hours), 2004
What Lina teaches
Alignment
Core
Hatha
Healing
Hot
Restorative
Vinyasa
Wall Rope Yoga
Yin
Yin Yang
Yoga Therapy
Other teachers also in Starstreet Precinct