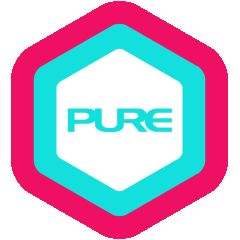 Yulee started practising yoga in a hot room in 2002, initially as a supplement to her running routine. It was soon evident to her that yoga was not just a physical experience. Through regular practice, she felt the physical, mental and spiritual benefits and was drawn to understand its teaching more deeply both from an intellectual and experiential level. It was going to be a life-long commitment. With that curiosity, she began her training as a teacher in 2005. It has since been a continuous journey of self-development and reflection as the practice teaches her to look within in order to learn and grow with humility – as both a teacher and student, in yoga and in life.
A registered yoga teacher (RYT) under the Yoga Alliance, she has been teaching Ashtanga and Hatha yoga since 2007. Her practice is rooted in the Ashtanga vinyasa system and was cultivated under the guidance of a number of great teachers – among them David Swenson, Paul Dallaghan, Alex Medin and John Scott. They have inspired her to understand this ancient tradition and to teach with integrity and compassion. Yulee's trainings also consist of Pranayama Practice with Sri O.P. Tiwari, Forrest Yoga with Ana Forrest, teacher training with Patrick Creelman, Yin Yoga with Sarah Powers, and the Foundations YogaKids Facilitator Training & Certification Program run by YogaKids from USA.
Yulee's teaching style focuses on the use of breath and alignment of the body to truly experience the freedom of each asana. She maintains a dedicated and consistent Mysore yoga practice and believes that with consistency and dedication come clarity and inner stillness. She aims to impart on her students the knowledge and insights she has received from her teachers – and at the same time, to observe and listen to the individual needs of the students so that they too can craft their own personal development journey.
Other teachers also in PURE South - The Pulse