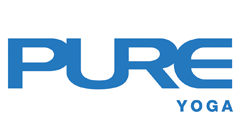 The seed of yoga was planted inside Dana as a child when she received a colourful, illustrated, yoga book from her mother. She remembers instantly falling in love with all of yoga's weird movements and shapes – and practising yoga asanas on her living room carpet became a sweet childhood memory. Being a bit of a wild child, Dana drifted away from yoga during her younger years and explored other different movements and sports including dance, figure skating, horseback riding and volleyball. But shortly after moving back to Hong Kong in 2004, the yoga seed sprouted again when she stumbled upon a yoga class with Patrick Creelman. Dana went home that night feeling physically challenged but mentally happy for no apparent reason, and the world was then never the same to her. She knew that she wanted more of the "happy dose" to lighten up the stress and negativity from her job in an advertising agency. Yoga became her salvation and taught Dana how to balance, not just in a handstand, but in her mind and her life as well. She continued to grow into a more accepting, focused and forgiving person and felt less stuck in her own head with a regular daily practice. In 2010, Dana decided to further her study of yoga and completed a yoga training with Patrick Creelman. Since then, Dana has been on the most incredible, rewarding and empowering yoga journey of healing and self-discovery.
Always being a student, Dana travelled worldwide to learn from different teachers but she feels most grateful to her two major teachers – Patrick Creelman and Desiree Rumbaugh. Patrick's strong sense of presence, dedication and clarity has inspired Dana to never give up in helping students to improve on their focus, strength and ability. Desiree holds a sacred place in Dana's heart and soul. Under Desiree's guidance, Dana has learned to practise and teach with asofter, more compassionate heart, to balance the study of alignment with greaterawareness of connecting with her heart and her students.
Dana teaches a fun but challenging style of alignment-based Hatha Vinyasayoga. Her focus is to create a safe and nourishing learning environment for students to grow their inner strength and self-love. Dana's classes are structuredso that the practice prepares the body to journey to its full potential, and she presents the opportunity for students to gain tangible knowledge in yoga alignment.
QUALIFICATIONS & CERTIFICATIONS
300-Hour Advanced Teacher Training with Jason Crandell, Hong Kong, 2019
3-Year Hand Balance Mentorship under Miguel Sant'ana, 2016 – 2019
KINSTRETCH® Level I Instructor Certification, 2019
FRC® - Functional Range Conditioning Certified Mobility Specialists (FRCms), 2019
Teacher Training with Desiree Rumbaugh and Andrew Rivin, Taiwan, 2018
50-Hour - Art of Sequencing YTT with Noah Maze, Jakarta, 2018
25-Hour - Anatomy & Yoga Intensive YTT with Noah Maze, Singapore, 2017
50-Hour - Mastering the Art of Vinyasa Yoga YTT with Jason Crandell, 2016
50-Hour - Vinyasa Krama YTT with Noah Maze, Singapore, 2016
Teacher Training with Desiree Rumbaugh and Andrew Rivin, 2015
The Energetics of Excellence, 100

-

Hour Advanced Teacher Training with Patrick Creelman, 2014
Asana and Teacher Intensive with Noah Maze, 2012
Asana Intensive with Noah Maze, 2011
Anusara Yoga Teacher Training with Desiree Rumbaugh (100 hours), 2011
Anusara Yoga Teacher Training with Patrick Creelman (100 hours), 2011
Anusara Yoga Teacher Training with Desiree Rumbaugh (100 hours), 2010
The Foundation, Teacher Training with Patrick Creelman (200 hours), 2010
Anusara Therapy Workshop with Martin Kirk, 2010
Yoga Teacher Training in YogPeeth, Rishikesh India (200 hours), 2009
What Dana teaches
Hatha
Healing
Hot
Vinyasa
Yin
Other teachers also in Soundwill Plaza