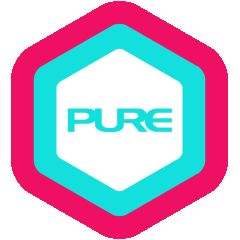 Noy started practising Bikram Yoga in 2006 in Paris after coping with an autoimmune bone marrow disease. He had no idea what yoga could do for him, he just believed in the self-healing ability of the human body. After a few months of regular practice, he was cured and has been living in good health ever since.
In spring 2010, Noy decided to join Bikram's Teacher Training to share and spread his love of this wonderful practice to people who might be struggling to stay healthy. Since he arrived in Hong Kong in 2011 andunder the guidance of Patrick Creelman, Noy has further developed a unique balance between discipline and compassion towards his students' needs and expectations.
Noy's classes range between hot classes, vinyasa flow, yin and many otherstyles of yoga. In all classes alike, his teaching focuses not just on the end result or performance of the students but more on their genuine intent and presence in the room. This aptitude to face challenges on the mat will necessarily resonate positively in our modern demanding life outside the studio.
QUALIFICATIONS & CERTIFICATIONS
Practical and Theoretical Training in Yoga, Centered Yoga (300 hours), 2017
Fit Flow, Fly TT with Bryce, 2014
Tricara YOga 5-Day Immersion course with Ross Rayburn (25 hours), 2015
Advanced Teacher Training with Patrick Creelman (100 hours), 2014
Advanced Hatha Vinyasa Teacher Training with Samrat Dasgupta (100 hours), 2014
Teacher Training - The Foundation, Preparing to Teach with Patrick Creelman (200 hours), 2012
Bikram Yoga Teacher Training (500 hours), 2010
What Noy teaches
Hatha
Healing
Hot
Pranayama & Meditation
Vinyasa
Yin